Bowel Cancer Awareness Month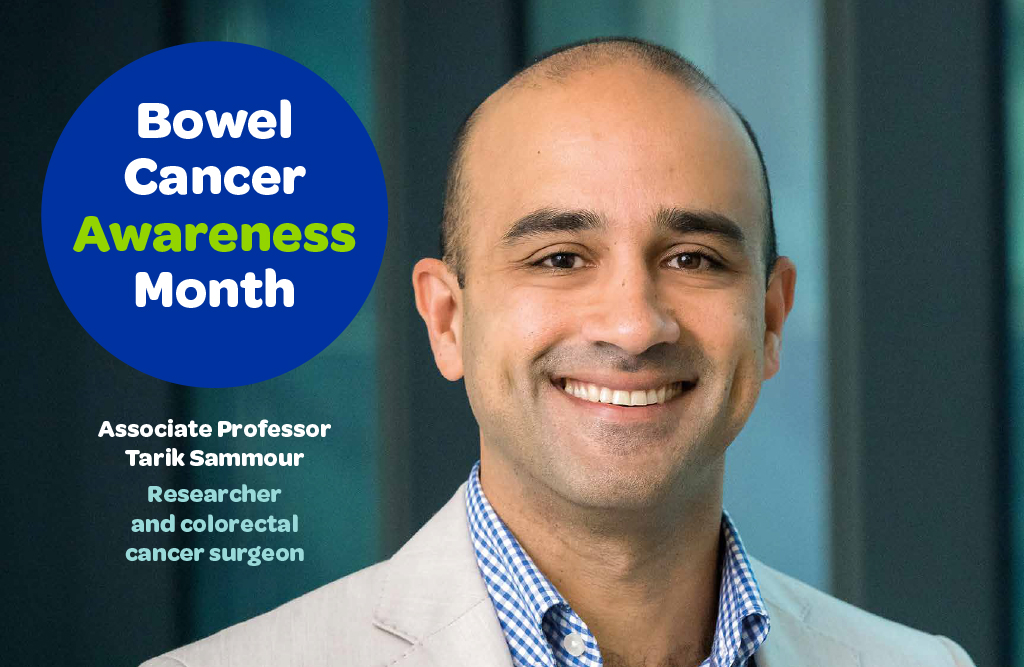 June is Bowel Cancer Awareness Month. Bowel cancer claims the lives of 103 Australians every week* – but it's one of the most treatable types of cancer if found early.
While the risk of bowel cancer increases significantly with age, the disease doesn't discriminate, affecting men and women, young and old. This week 300 Australians will be diagnosed with bowel cancer*.
The RAH Research Fund is proud to support research into the treatment of bowel cancer. As part of our Behind the Microscope series late last year, Associate Professor Tarik Sammour, researcher and colorectal cancer surgeon, talked about how his team is improving patient recovery and quality of life after colorectal cancer surgery. You can watch his presentation here.