'Girls Night In' raises over $3,000 for ovarian cancer research.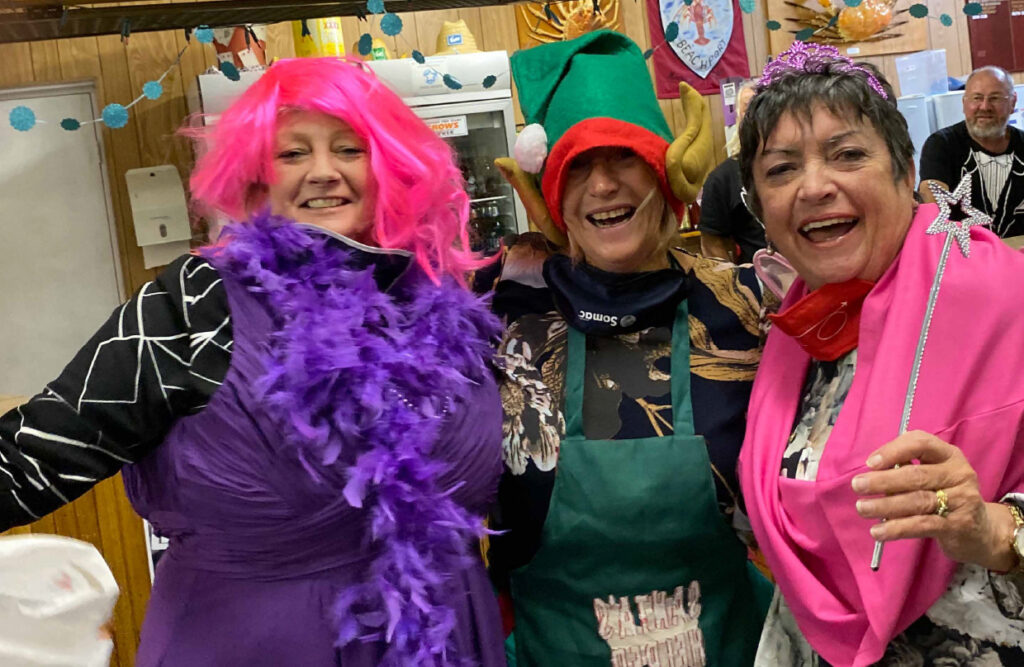 A 'girl's night in' now has a new meaning… but in a pre-COVID world, this 'girls night in' was one big party!
The Beachport Bowling Club, led by Vice President Annemarie Goode, have been fundraising for us since 2017 and late last year they held their 'Girls Night In', raising over $3,000 for ovarian cancer research.
Over 50 woman from the local Beachport and Millicent communities enjoyed a fun night of fancy dress and fundraising party games – with the help of just two men, barmen 'Plum and Dash' who donated their time to keep the girls entertained and refreshed!
A big thank you to Annemarie and the Beachport Bowling Club for use of their venue, as well as everyone in the local community that supported this wonderful fundraising event.
If you would like to help us by organising a COVID safe community fundraising event please click here or call Gabrielle on Ph 7074 1443 / 0466 860 918