Preventing Neck Dislocation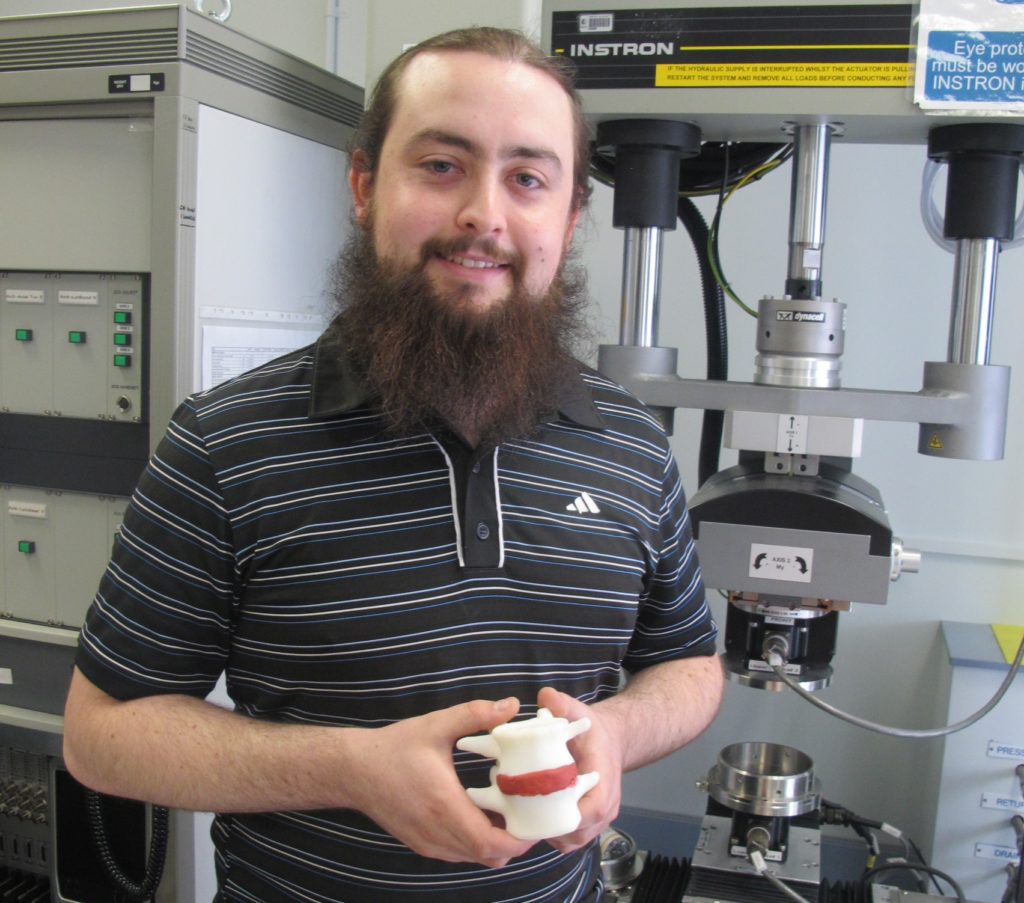 PhD student Ryan Quarrington is pursuing his love of mechanical engineering and interest in research by examining Cervical Facet Dislocation, a potentially devastating neck injury that often causes spinal cord injury and is frequently a result of car accidents.
With support from the RAH Research Fund, Ryan is hoping his research will one day be able to protect people from this type of injury, which generally requires immediate surgery. "The point of my project is to understand why this type of neck dislocation occurs and how it works. We have been looking at admissions at the Royal Adelaide Hospital over a ten year period to find trends in the cases," Ryan said.
"No one really knows how this injury occurs, but we propose that in most cases they are a result of combined compression, rotation and bending of the head."
With little published research to date, Ryan aims to discover the underlying biomechanical causes of the neck injury, designing his own custom apparatus for the mechanical testing.
"The testing I am undertaking focuses on a particular region of the human spine, made possible by people who donate their body to science," Ryan said.
"Using specialised machinery I investigate a specific part of the human anatomy that fails during this injury and test how much force it takes to actually break it."
"From this information I am hoping clinicians will be able to look at particular patients with a fracture in this anatomy and estimate how much force was applied to affect it."
Ryan's overall hope is to provide guidance to help prevent this neck injury occurring, whether it be providing suggestions for new crash test dummies or giving clinicians more information about what to look for to save the time and cost involved with further clinical examination.
"I'm hoping down the line my research will be able to help protect people from this injury all together," Ryan said.
Ecstatic his research has the potential to help so many people; Ryan plans to continue in spinal research after his PhD.
"I feel as if I am contributing to improving people's lives and while I never thought I would find myself in this type of research – I really enjoy it!"