Together we can help sufferers with Inflammatory Bowel Disease (IBD).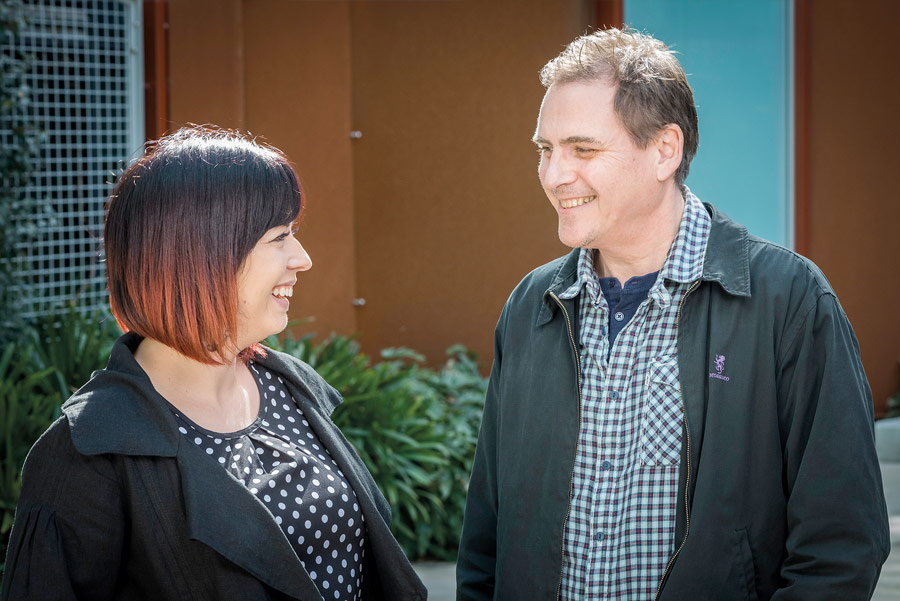 Seán, a patient with Crohn's disease, is an advocate for psychological support, having witnessed the impact on his own life and dealing with the on-going physical and emotional impacts.
Following surgery which removed his colon and rectum Seán has suffered from chronic pain. He tries to limit the dosage of medication in order to function but this leaves him uncomfortable and more prone to stress, anger and fatigue.
"I need to go to the toilet on average eight times a day – stress plays a big part in frequency – and into the night, sometimes on multiple occasions and so I never get a good sleep," Seán said.
"Incontinence is also an issue so I need to be near a toilet with washing facilities all of the time.
"Eating lunch and dinner always causes discomfort and so I no longer socialise, especially for evening events."
Seán has benefitted from the RAH IBD psychology services by understanding that the feelings and angry outbursts were quite normal considering his illness and traumatic surgeries.
Learning to deal with negative thoughts, pace his activities, and manage stress using behavioural strategies and hypnosis has helped him respond more effectively to challenges and recognise the early warning signs of flare-ups.
"I have good days and bad days and of course I wish I was cured and could live a normal life," he said. "I keep reminding myself that things could be worse and be thankful I have a wonderful team at the RAH to help when I need it.
"I have not given up totally though and hope someday that a new treatment or even a cure will be discovered.
"This may not be possible without Jane Andrews' fantastic work and the continual funding of providing psychological support and the associated research – not only for me but for fellow and future sufferers."
If you share our vision of the benefits of treating mental health issues for patients like Seán, please support the RAH Research Fund and Prof Andrews' research.
Your generosity will change lives. Please donate today.