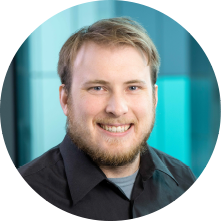 Matthew Kearney
Fundraising Operations & Administration Officer
Matt is responsible for managing financial, administrative and operational support for the team and with key internal and external stakeholders.
An SA Health employee for more than eight years, Matthew brings relevant knowledge gained from acquiring a Bachelor Degree in Economics, as well as significant working experience in multiple financial & administrative areas across the Royal Adelaide Hospital.
Matthew always has had a strong commitment to SA Health. He is delighted to join the RAH Research Fund and be part of a team that has a positive impact in raising funds to support lifesaving medical research for the benefit of patients.
Outside of work he enjoys spending time with his dachshund Ringo, reading books on modern history, collecting and playing board games and having a pint with friends.