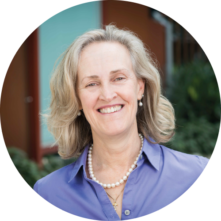 Clinical Professor Jane Andrews
Head of the Inflammatory Bowel Disease (IBD) Service, and the Department of Gastroenterology & Hepatology at the RAH. Clinical Professor, School of Medicine, University of Adelaide.
> Inflammatory Bowel Disease
The Department of Gastroenterology and Hepatology is undertaking pioneering work in treatments for chronic sufferers of Inflammatory Bowel Disease (IBD). 
The work of the Department of Gastroenterology and Hepatology involves a "trilogy" of medicine, surgery and a third level of care for mental health, via hospital-based psychological screening and intervention (when needed).
IBD is the name given to a group of life-long gastrointestinal diseases such as Crohn's disease and Ulcerative Colitis which can cause inflammation, diarrhoea, bleeding, fatigue, abdominal pain, anaemia and malnutrition.
It's a disease that affects one of the most private and personal body functions and can affect people due to lack of understanding and associated stigma from others. It can lead to isolation with embarrassment caused by factors such as faecal incontinence and uncontrollable flatulence prompting some people to stay at home.
"Research conducted in our service has shown that more than half the people who have Inflammatory Bowel Disease (IBD) experience mental health issues such as anxiety and depression," Professor Andrews says.
"IBD is largely unpredictable. The chronic and relapsing nature of IBD can significantly affect a person's emotional, social and psychological health and wellbeing."
The IBD service has been offering routine mental health screening to all new patients since early 2018, enabling early identification of people in need of support, and education about the benefits of psychological care. In that way providing a more holistic approach to what can be a debilitating disease that can only be managed, not cured.
The trail has clearly demonstrated the need for mental health care amongst people with IBD  with positive benefits on quality of life, engagement in care and treatment and a decreased need for hospital visits.
Significantly, patients who received psychological care from within the RAH IBD service were six times more likely to engage with support, compared to those who were referred externally for community-based support.
Professor Andrews is an active researcher in many aspects of clinical Gastroenterology. Particular interests include examining health access, models of care and equity issues in addition to optimising and auditing standard clinical management and improving systems design.
While much of her research is focused on IBD, she also has expertise in other common disorders arising from abnormal functioning of the gastrointestinal tract, such as Irritable Bowel Syndrome (IBS).
She is also published in the care of patients with chronic liver-related diseases and related psychological issues in their health care.
Professor Andrews has authored ~200 publications, seven book chapters and supervised seven completed PhD students. She has substantial experience with undergraduate & postgraduate medical education, mentorship and clinical leadership. She is a Board Member of both the Gastroenterological Society of Australia and an IBD research Charity – Crohn's Colitis Cure  and also a member of the ANZIBDC.