Where's Scrubs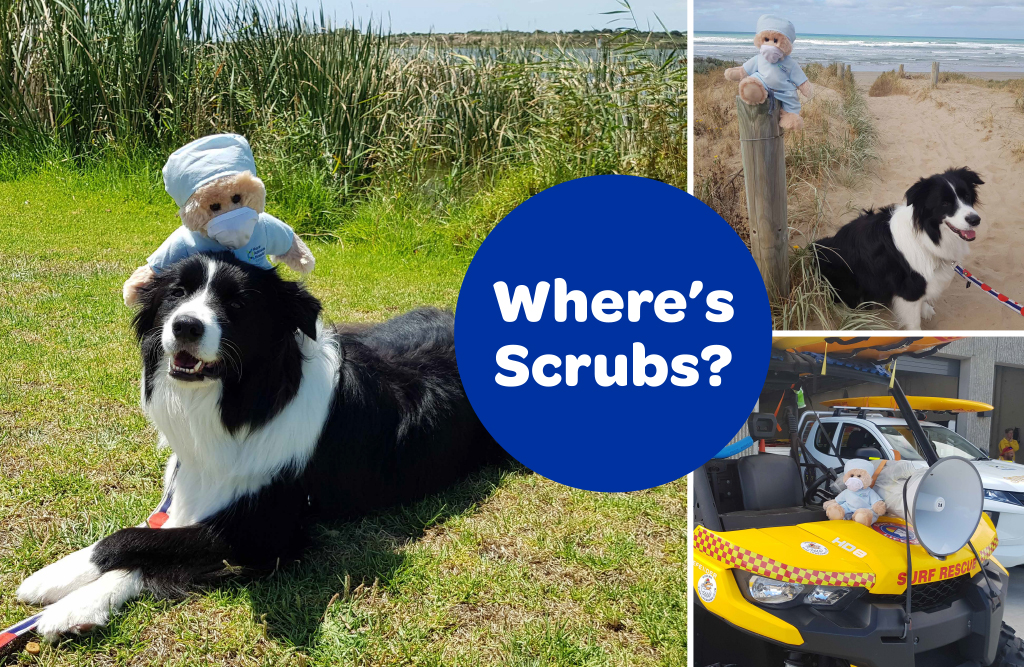 No sooner was Scrubs back from Ceduna when he hit the road for another beach escape.
Scrubs and his friend Ziggy recently enjoyed the fabulous Goolwa beach and Scrubs put his paw up to help patrol the beach. Then it was off to the Goolwa river for lunch and to take in the view.
Scrubs doesn't seem to be missing his days of international travel – why would he when there is so much on offer here in South Australia!
We love to know what Scrubs is up to, so please tag us in on your social media posts or send images to: contactus@rahresearchfund.com.au