RAH Research Fund presents 'Behind the Microscope'
2018 & 2019 Research in Review
If you have ever wanted to take a peek inside the mind of a researcher, this is your chance!
Join us for a special Behind The Microscope with seven of the RAH's brightest minds to hear about the exciting possibilities for better treatments, greater wellbeing and potential cures.
Our latest conversation on Thursday, 12 December, 10.30am to 12.30pm features the following world-class researchers: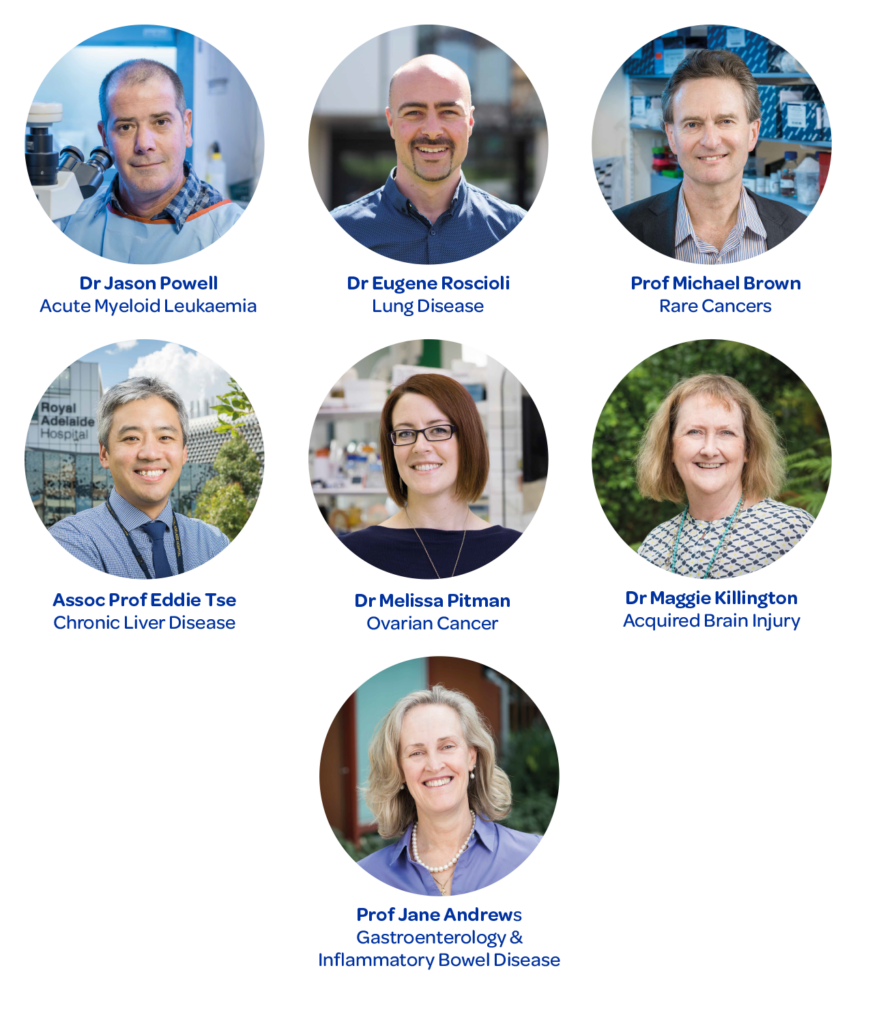 We warmly invite dedicated supporters of the RAH Research Fund and interested members of the community to see how your donations are making a difference.
When: Thursday 12 December 2019
Where: Royal Adelaide Hospital
Time: 
10.30am

 to 12.30pm
Cost: Free
To make a booking, register via trybooking.com/537456 or call Ketrah Parsonage on 08 7074 1444.