Behind the Microscope: 2018 & 2019 Research in Review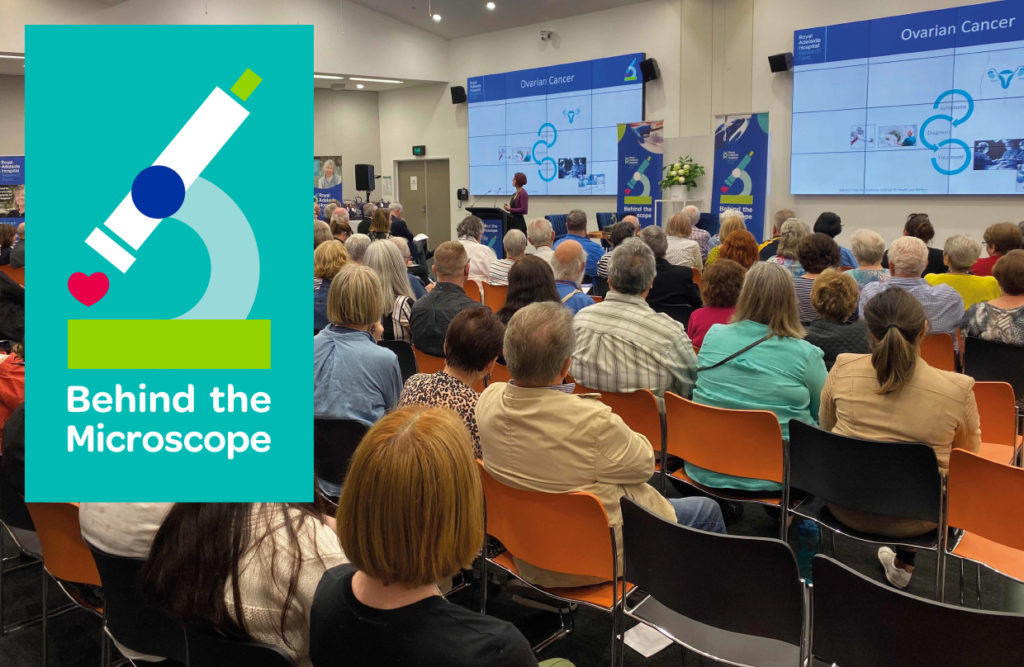 We welcomed 180 guests to our final event for 2019 – 'Behind the Microscope – 2018 & 2019 Research in Review'.
We were privileged to hear Dr Jason Powell, Dr Eugene Roscioli, Prof Michael Brown, Assoc Prof Eddie Tse, Dr Melissa Pitman, Dr Maggie Killington and Prof Jane Andrews all share their areas of research and insights into future treatments.
We'd like to thank all of the researchers, Prof John Beltrame and Prof Paul Reynolds for kindly donating their time. We'd also like to thank our donors, supporters and all of the guests for attending – it was a huge success!
Are you interested in attending our next Behind the Microscope event?
Please click here to book or for more information about our next event.