Adelaide at the Forefront of Treatment for Pancreatitis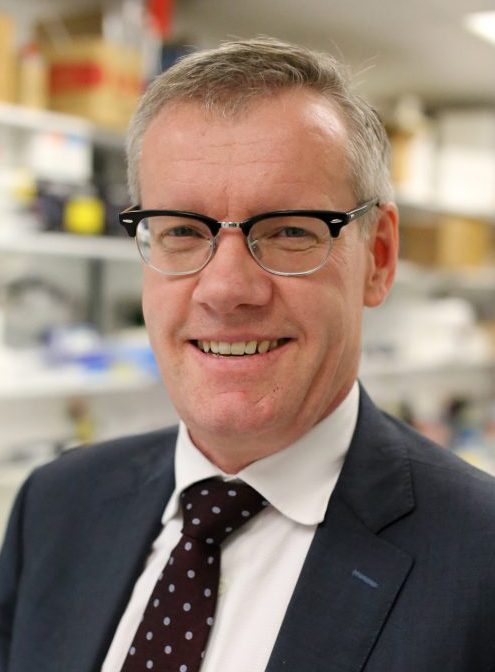 The Royal Adelaide Hospital (RAH) could soon be home to an Australian-first – a new treatment for people suffering from chronic pancreatitis.
With your support through the RAH Research Fund Medical Research Impact Grant Round, Professor Toby Coates will cast South Australia into the spotlight as he prepares to introduce an Islet Auto Transplantation program as a treatment for patients suffering from chronic pancreatitis.
Currently islet transplantation is being provided as a treatment for type 1 diabetes sufferers. With community support via the RAH Research Fund Prof Coates, who is based at the Centre for Clinical and Experimental Transplantation at the RAH, is eager to also introduce islet auto-transplantation as an alternative treatment for chronic pancreatitis.
"Islet cell transplantation began in 2007 in Australia and is currently available for people with severe type 1 diabetes to stabilise blood sugar levels," Prof Coates explains.
"The procedure involves isolating islets from the pancreas of an organ donor and giving these back to the type 1 diabetic patient to prevent or minimise the risk of diabetes."
Suffering from an inflamed pancreas, people with chronic pancreatitis are living with constant and severe abdominal pain, that often leads to a reliance on strong pain medication and ongoing hospital visits.
"This pain can result in frequent hospitalisation and multiple sick days from work or school," Prof Coates said.
For those patients whose condition is worsening and pain medication is not enough, the only option is surgery to remove any blockages or as a final resort to remove the entire pancreas.
"Surgical interventions can relieve blockages to the drainage ducts of the pancreas or redirect the drainage, but is not always successful," Prof Coates said.
"The final step is the removal of the inflamed pancreas altogether. This often results in pain relief with up to 90 per cent of patients stopping their pain relief within months of the surgery.
"The downside of this surgery however is that without their pancreas patients immediately become insulin dependent diabetics.
"This means insulin injections need to start immediately and remain for the rest of their life."
This is where Prof Coates' project comes in after he discovered that medical professionals overseas have shown that islets can be isolated from the pancreas of patients with chronic pancreatitis.
"This procedure has been performed in over 800 people worldwide at over 20 centres since the 1970s," he said.
"Once these islet cells are extracted and processed they can be injected back into a person the same day their pancreas is removed.
"Then the cells will make insulin to respond to the blood sugar level keeping sugar levels stable.
"Islet auto transplantation can use skilled clinicians and scientists to benefit sufferers of pancreatitis, improving their quality of life."
Just last year Prof Coates performed the procedure and changed the life of a seven year old boy, Gary Wanganeen who was suffering from hereditary pancreatitis.