Beachport Bowling Club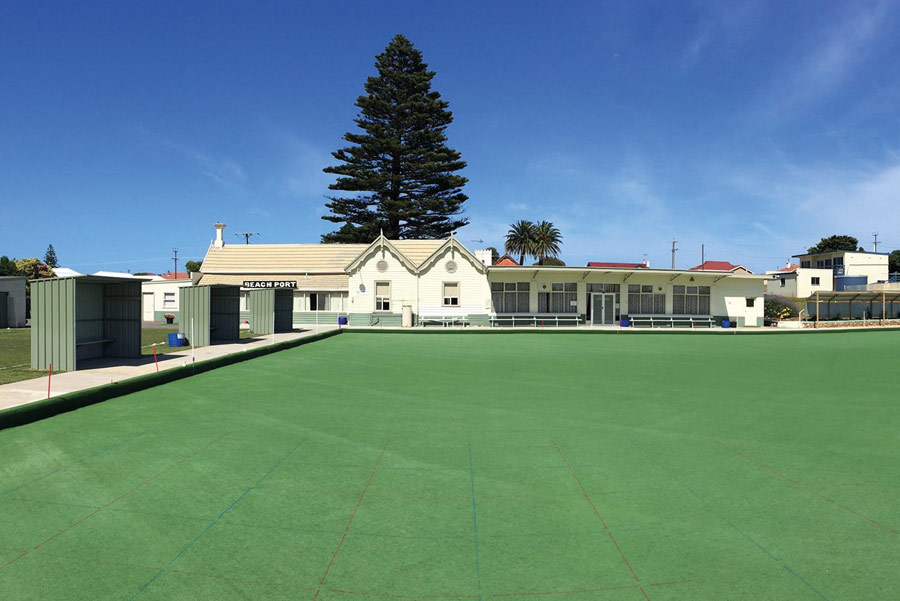 Background
Beachport is a small town of around 650 people on the beautiful Limestone Coast in SA's lower south-east. The popular tourist destination's bowling club is an important social hub for locals, with 60 members regularly taking to the greens.
What have they raised?
The Beachport Bowling Club only began supporting the RAH Research Fund (RAHRF) late last year, and in their first fundraising event managed to raise a fantastic $5,250. At the club's request, this money will go directly to the Hanson Institute for cancer research at the Royal Adelaide Hospital.
How Did They Do It?
The club held a Girls Night In for 70 ladies on Saturday 24th October 2017. The event was the brainchild of the club's newly crowned ladies singles champion, Annemarie Goode, who conceived and managed it with club treasurer Ruth Sims, with valuable assistance from Sharon Cox, Lynette Smith, Jeannie Hall, Sue Young and Janine Farmer.
"Supper and a glass" was provided for $20 a head, made possible by the generous donation of six bottles of sparkling wine by DiGiorgio Family Wines in the Coonawarra. A silent auction was also held, a raffle run, and Annemarie prepared 120 mystery boxes, which sold for $8 each on the night.
Local characters "Plum and Dash" provided colourful service at the bar, and Leanne Sutherland and Jeannie provided a range of delicious cocktails.
What Motivated Them?
Annemarie became aware of the RAHRF—and the need for its services—while treasurer of the Millicent Cancer Support Group, a long-time supporter of the fund.
For Ruth, the connection with the Hanson Institute in particular is deeply personal. Her late father was treated for a time by the institute's inspirational namesake, Dr Bertram Speakman Hanson, at the RAH—treatment she believes was instrumental in helping her father live years beyond initial expectations.
"It's hard to miss how many people are affected by cancer in country communities. So when I suggested we fundraise for The Hanson Institute, everyone was in agreeance."

Annemarie Goode, 2018 Beachport Bowling Club Ladies Singles Champion
Going above and beyond
As well as playing a leading role in the event's conception and creation, Annemarie personally donated no less than $1,000 on the night. She then subsequently went to the effort of sending personal "Thank you" letters to all who'd taken part.
"That was very important to me," she says. "Showing thanks is a mark of respect that should never be overlooked." We couldn't agree more, so…
Thank you Annemarie, Ruth, and the entire Beachport Bowling Club. Your generosity will make a huge difference in many lives, and you have our utmost appreciation.