Clearing the air about e-cigarettes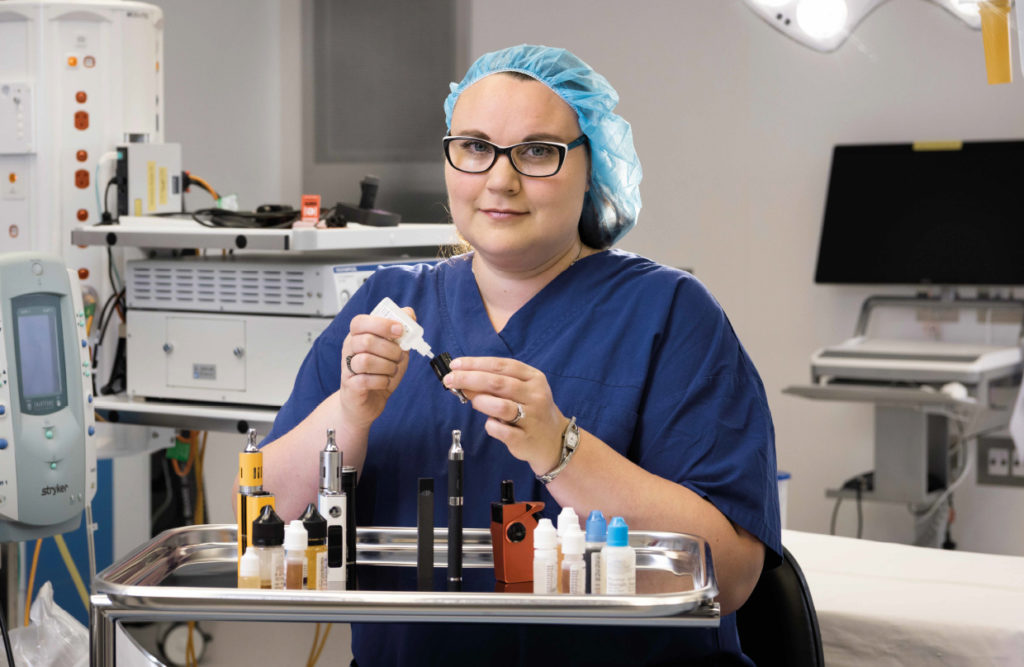 Every day, researchers at the Royal Adelaide Hospital (RAH) edge closer to answers that will have a major impact on the future health of South Australians.
One such researcher is Dr Miranda Ween of the RAH Lung Research Laboratory. Dr Ween says the lack of safety testing in e-cigarettes and e-liquids is of great concern, and flavouring plays a major role in the danger of e-cigarettes.
"The number of e-cigarette users (vapers) continues to grow. Many young people now use the devices socially. In fact, the Trump Government in the US wants to ban flavoured e-cigarettes to protect the growing number of teenage consumers," Dr Ween said. "However, it is important to make sure that any e-cigarette regulation is evidence-based and includes data on what determines the level of risk posed to the user."
Dr Ween's study into e-cigarettes and e-liquids and the impact of e-liquids in different e-cigarettes has been disturbing. Vapour from the same chocolate flavoured e-liquid used in one brand of e-cigarette caused 60 per cent more cell death when emitted from a different brand of e-cigarette – with a similar toxic effect on upper respiratory cells as traditional tobacco smoke.
"Every flavour tested caused some level of lung cell damage, but the level of toxicity varied depending on the flavour.
"For now, e-cigarettes are not going anywhere, so it's vital we study the many devices and flavours to try and make them as safe as possible," she said.
Dr Ween hopes to conduct more e-cigarette research in the near future, in particular, comparing effects on young developing lungs against fully developed adult non-smoking lungs.
Look out for more information about e-cigarettes and the work of Dr Ween, coming soon.