Every dollar counts for Jodie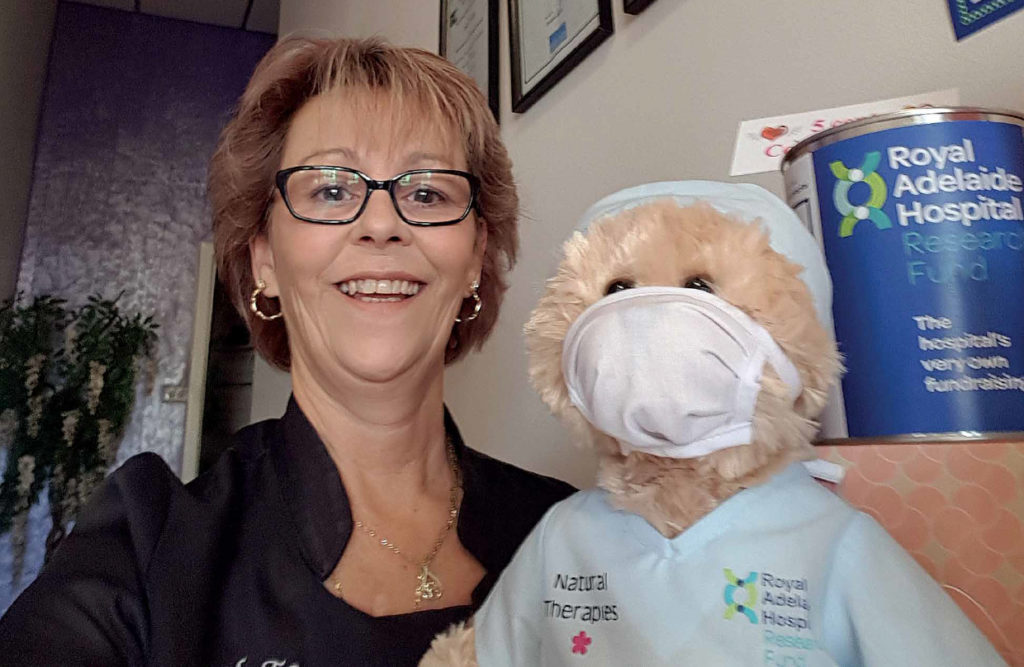 Jodie Hartley may be living more than 160 kms northwest of our hospital, but she is one of the RAH Research Fund's most dedicated community fundraisers – and we are so grateful for her support.
Owner/Operator of Yorke Peninsula Natural Therapies, Beauty and Day Spa in Wallaroo, Jodie recently raised $2,711 for investment in rare cancer research. Jodie fundraises through her business and clients are always ready to help, from raffles to cake stalls.
Jodie also donates one dollar from every client's appointment fee to the RAH Research Fund.
Her personal passion for fundraising is inspired not only by the fact that she treats cancer patients almost daily, but that her husband, John has survived both squamous cell carcinoma and lung cancer. John had his treatment with the RAH and is now in remission, having regular checks.
Jodie plays a very important role in her local community as the only Lymphoedema therapist on the Yorke Peninsula. She is specially trained in massage techniques to relieve limb swelling caused by the removal of lymph nodes.
"In small communities like Wallaroo, it seems everyone knows someone who has been touched by cancer. My clients are wonderful and very open to helping me with my fundraising goals," said Jodie.
'I'm excited to have been invited by the RAH Research Fund to visit the Oncology Department. As fundraisers we make an impact but we don't get to experience 'behind the scenes' of research.
I'm looking forward to meeting the people that are actually doing the work," she said. This year, Jodie has more big plans for her fundraising efforts – gorgeous Scrubs the Bear will be available for purchase from Jodie's salon, wearing a specially designed T-shirt!
If Jodie's very personal story has inspired you to get involved in fundraising for the RAH Research Fund, please contact Ketrah to discuss your ideas on 08 7074 1444.