Fulfilling her Daughter's Wishes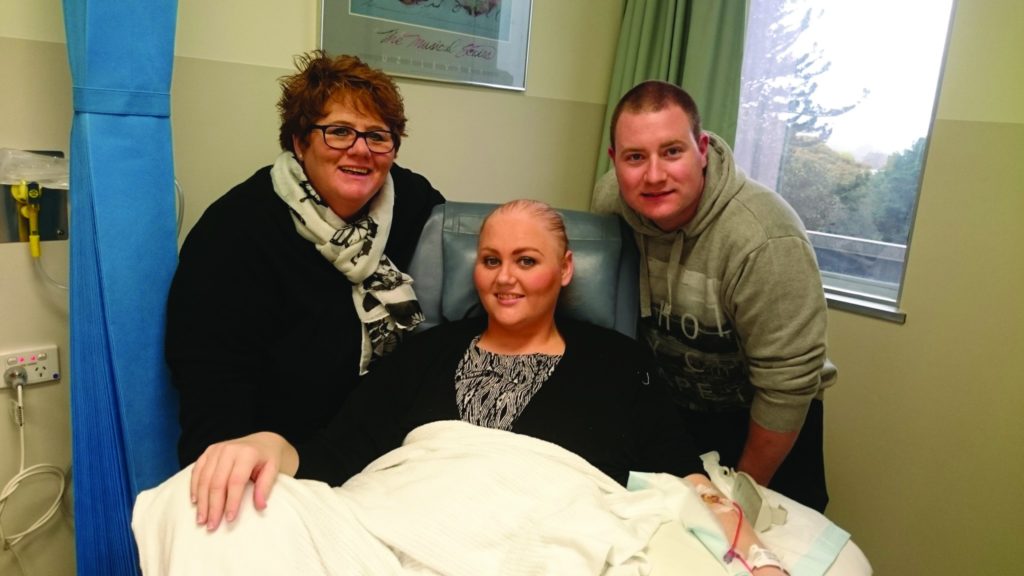 When diagnosed with ovarian cancer 12 days prior to her 30th birthday Kylie Anne Jaensch was determined to fight the disease head on. By her side every step of the way was her loving mother Anne Russell, who is now fulfilling the wishes Kylie left behind to help others suffering from cancer in the future.
"December of 2015 Kylie noticed a punching pain in the lower left part of her abdomen and when she bent over she felt like a hard lump was pushing into her stomach," Anne said.
"It was Christmas of that same year that she got worse and we knew something wasn't right. On January 29 2016, a day that we will never forget, we were told Kylie had a large mass coming from her left ovary. It was malignant.
"Unfortunately for us, by the time doctors discovered Kylie's cancer it was too late, it had spread to other organs and spaces we had never even heard of."
After just 167 days, less than six months of battling her cancer, numerous rounds of chemotherapy and operations, Kylie passed away in July 2016.
In testament to her incredible strength and fighting spirit, Kylie left three wishes with her mum Anne and husband Matt of where she wanted donations in her memory to be directed.
Through the Royal Adelaide Hospital (RAH) Research Fund, Kylie's wishes have now been fulfilled.
"The first wish came from meeting other women with cancer who were going through gruelling chemotherapy," Anne said.

"Kylie wanted to help others who may be diagnosed with ovarian cancer in the future which is why she wanted money directed to ovarian cancer research."

"Secondly Kylie had some amazing nurses at the RAH, and wanted to give back to them for all that they do. This is why we directed funds to the nurses involved in the International Stoma Care for babies and children born overseas with bowel issues.
"Finally after having major surgery Kylie wanted to feel sunshine on her face but that ward didn't have access to a wheelchair for her. She said to me we need to get a wheelchair for this ward, I want others to feel the fresh air and sunshine after surgery."
The RAH Research Fund is incredibly humbled to fulfil Kylie's wishes, and want to extend a heartfelt thank you to Anne, Matt and their family.
Since Kylie's passing, Anne's niece Leanne, 35-years-old and a mother of two small children has been diagnosed with bowel cancer. Leanne has had surgery and is undergoing further treatment.
Determined to beat this heartbreaking disease devastating her family, Anne has already raised further funds for the RAH Research Fund to be directed to cancer research.
Now having fulfilled Kylie's wishes, Anne is set to continue fundraising for ongoing research in memory of her beloved daughter, to stop cancer from devastating families like her own.