Helping Researchers Fight Pancreatic Cancer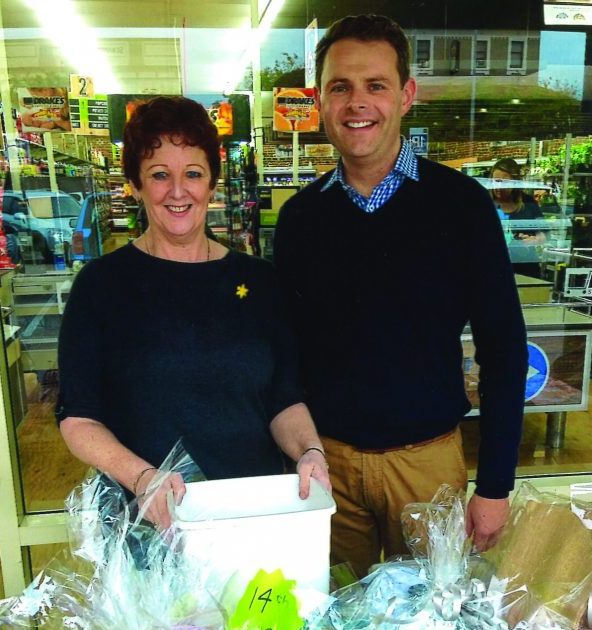 Shirley Dick knows all too well the silent killer that is pancreatic cancer, losing her husband Ian Dick to the disease at the age of 61. For over three years Shirley watched cancer chip away slowly at her husband of 41 years, an experience she is determined to stop others from living through.
With the support of her sons, family and friends Shirley hosted a garage sale and sausage sizzle fundraiser on Saturday September 31st 2016, directing all funds to pancreatic cancer research based at the Royal Adelaide Hospital.
"Ian was diagnosed with pancreatic cancer in May 2013. For two or three months before his diagnosis he kept on saying he was so tired, he knew there was something wrong but he didn't know what it was. Like many, we put it down to being busy at work and the stress that comes with living a busy life," Shirley said.
"It was only when Ian noticed his skin was turning yellow that he went to the doctor. After being told there were abnormalities present in his blood, and after a nine hour intensive 'whipple' operation involving the removal of the head of the pancreas and parts of the bowel and liver, Ian was diagnosed with pancreatic cancer."
After a tough and gruelling three years, undergoing three different chemotherapies, Ian lost his battle with pancreatic cancer in June 2016.
"We need to support researchers as much as we can. There is still so much to learn about pancreatic cancer, it's such a hard cancer to detect, even after all the scans the only way it can be picked up is through taking a biopsy.
"We have no way of knowing if pancreatic cancer is hereditary and our two sons can't have a test to see if they're going to get it because there is no test.
"It's for all these reasons I want to keep fundraising, if this is going to help even one person or family than it's a good thing."
We are so thankful to Shirley and her fundraising efforts in memory of her loving husband Ian.