In Memory of Leeanne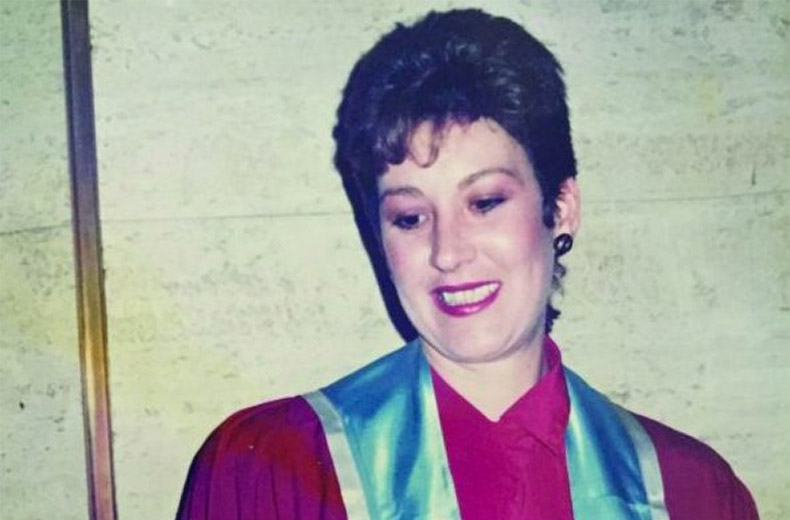 Maxine Norton has high hopes for a world free of the heartbreak caused by cancer.
At 90 years old, Maxine has been a supporter of the RAH Research Fund since 2007, making donations in memory of her much-loved eldest daughter, Leeanne.
Driven and passionate, Leeanne worked in the health industry as a nurse and midwife for many years before lecturing across from the Royal Adelaide Hospital (RAH).
At the age of 40, her world turned upside down, she found a lump in her breast and was diagnosed with breast cancer.
"It was a big shock for our whole family when Leeanne was diagnosed," Maxine said.
"She was very determined to beat cancer and she went on with her life and did everything she could to fight the horrible disease. She used to have chemotherapy at the RAH and then run back over the road to lecture her classes.
"A few years later I remember I got a call from her and she was at the RAH. The cancer had spread to her liver. I nearly fell through the floor. I couldn't believe what was happening."
After finding out her cancer had spread, Leeanne was admitted to the RAH and Maxine says she remained as determined as ever to do all she could to fight the disease invading her body.
"I remember I went in one day and two people from palliative care were there to see Leeanne and she said adamantly 'no I don't need palliative treatment, I'm not going to die' – she was so determined," Maxine said.
Sadly, at the age of 45, Leeanne passed away at the RAH. Cancer took the life of a beloved daughter, sister, friend and aunt.
"Cancer ended Leeanne's life and we need to do all we can to stop it taking the lives of others. This is the reason I donate to the RAH Research Fund, to help find cures for cancer. I believe together we can do this," Maxine said.
"One of my other daughter's, Deirdre, has also had breast cancer, but it was encapsulated in her breast and she had both of them removed to ensure the cancer could not return.
"She doesn't have the gene that can increase the risk of breast cancer and there was no previous history.
"It's now been 16 years since Leeanne died and cancer is still just as horrid. I do my best to support research in the hope that they one day find a cure.
"I have eight grandchildren and one great-grand child and I want them to live in a world free from cancer."
"This is the reason I donate to the RAH Research Fund, to help find cures for cancer. I believe together we can do this."
Like Maxine, you can help support vital cancer research undertaken in the RAH. We can't do it without your support.