Intervening on a Global Problem – Lower Back Pain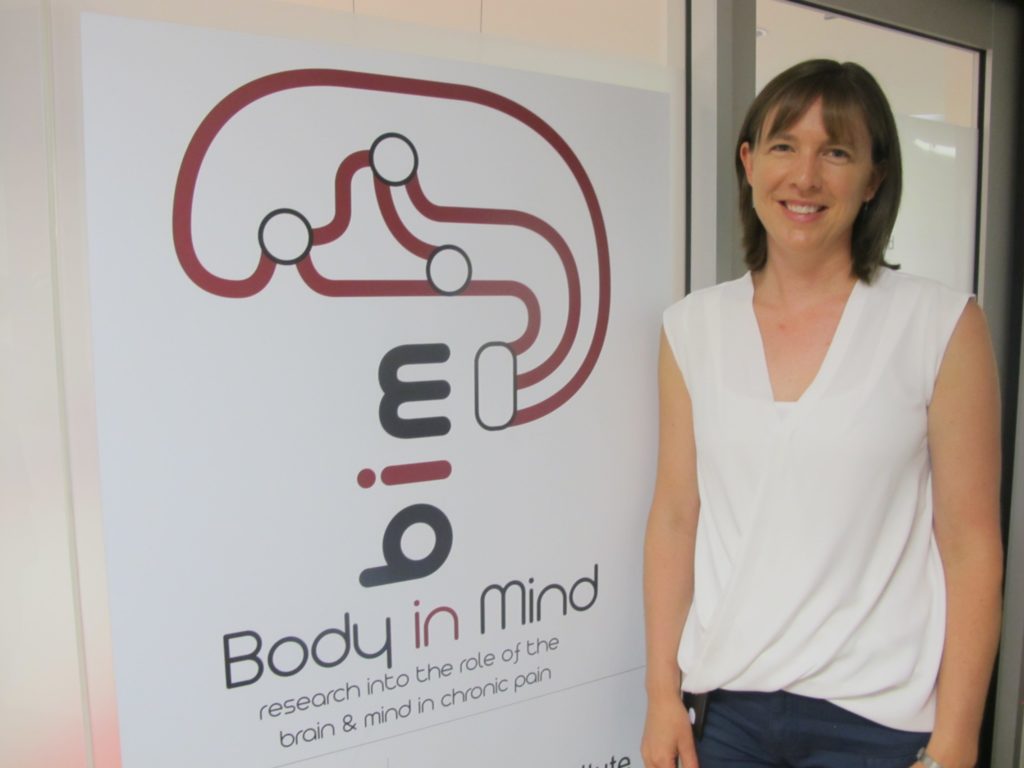 Affecting an estimated 84 per cent of people at some stage of their lives, lower back pain has become an area in dire need of research and clinical intervention.
PhD candidate and physiotherapist Emma Karran, is thrilled to be supported by a Royal Adelaide Hospital (RAH) Research Fund's Dawes Scholarship, enabling her to investigate the psychological and physical characteristics that are linked to poor outcomes for patients experiencing lower back pain.
Emma would also like to acknowledge the support received from Matthew Beard and Naomi Haensel (Physiotherapy) and her supervisors Dr Yun-Hom Yau and Professor Lorimer Moseley.
"Lower back pain is the leading cause of disability globally and costs the Australian economy about $1 billion each year."
Having previously worked in the Spinal Assessment Clinic at the RAH, Emma's interest in this area was stirred after seeing patients who could benefit from better information about their back pain at an earlier stage.
"It made sense to me that if we could identify at an earlier stage, patients who were going to recover poorly, we could better target management to those people who need it most," she said.
"We have to appreciate that a person's experience of pain is determined by a lot more than just the physical pathology – it's quite a lot more complex than that.
"A patients beliefs about what's wrong with their back, their likelihood of recovery and factors such as depression and anxiety are also important to consider.
"Certainly a lot of the patients that we see in the spinal assessment clinic have quite complex problems with a long history of pain.
"They are often very fearful of moving because they believe it is dangerous to do so – and this can lead to deconditioning and even poorer tolerance of activity."
For her research project Emma has recruited 280 patients who are on the RAH Spinal Clinic's waiting list, sending them three different questionnaires, which have been used in other settings to help predict who is going to recover poorly.
"I then followed these study participants up four months later to see how they have gone," Emma said.
"My initial findings are showing that the majority of them have not recovered well."
Later in the year, Emma's research will lead to an intervention to be delivered in the RAH's spinal clinic.  This will involve patient education, and provision of a booklet – which largely aims to reassure patients and promote activity.
We would like to change the way people understand the 'wear and tear' which shows up on their scans. Many of the findings are very common and quite normal – and if we can present this information in a positive way it may help encourage people to keep active," she said.
"I am also involved in some research that is investigating how radiologists report their imaging of lower back problems and the way practitioners, GPs and physios are communicating these outcomes to their patients."
2016 will be a busy year for Emma who is heading to the UK and Japan to present at two international conferences. We look forward to updating you on this exciting research in the future!