Law Society of SA Charity Partnership with RAHRF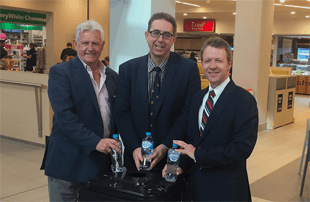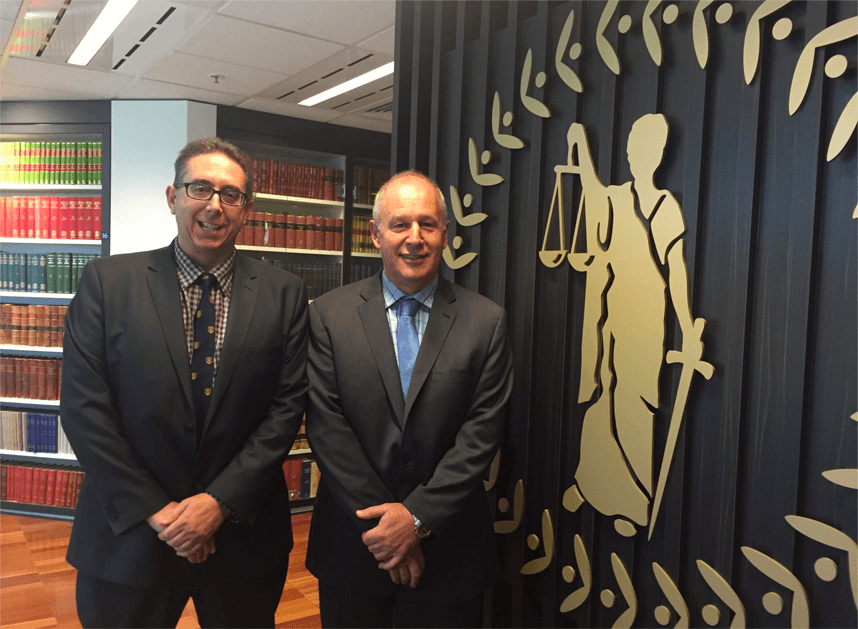 Stephen Hodder, Chief Executive of the Society and Fundraising Manager Simon Blight
The Law Society of South Australia and the Royal Adelaide Hospital Research Fund (RAH Research Fund) are pleased to announce their Charity Partnership.
The Society is the professional association for members of the legal profession in this state. Created by statute with a range of regulatory roles and responsibilities, it provides professional services, resources, support and benefits to the profession. It also undertakes community education concerning the law and engages in activities designed to improve access to justice.
The RAH Research Fund is the hospital's fundraising arm raising funds to support medical research and enhanced patient care.
Raising $188 Million towards medical research at the RAH in the past 20 years alone, the RAH Research Fund is proud of the important role it plays in supporting research advancements under the roof of the RAH in the heart of the biomed precinct on North Terrace.
Stephen Hodder, Chief Executive of the Society, commented, "The Society is proud to have the Royal Adelaide Hospital Research Fund as a Charity partner and I encourage Members and the wider community to support its tremendous work by contributing to the RAH Research Fund".
Fundraising Manager (CALHN), Simon Blight, responded by thanking the Law Society for their support and invited its Members to attend the partnership launch at the RAH on Thursday 5th July, and thanked the SA legal profession for their past and future support.
Photo shows Stephen Hodder and Simon Blight launching the partnership between the Law Society and the RAH Research Fund at the Law Society offices on North Terrace.