Brighten up your life and your feet with these fantastic socks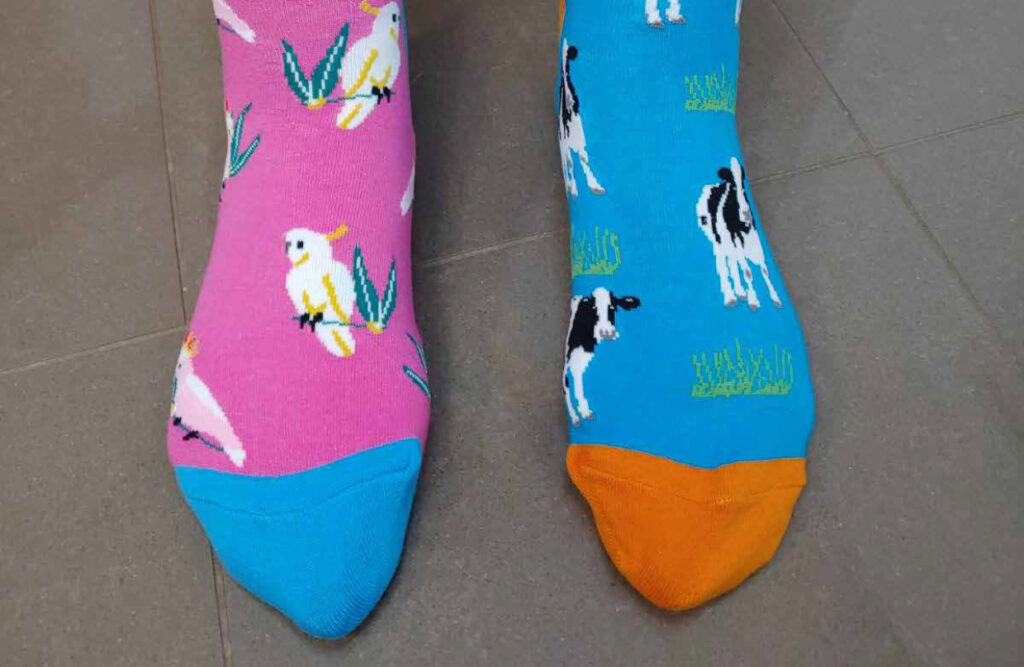 The RAH Newsagency has a great range of 'Sock Society' socks. These fun socks come in a large variety of bright designs – one suitable for every family member!
Our staff have been loving them! So, don't miss out, come in and grab a pair for only $9.99.
Not only will you stand out in the crowd, you'll also be supporting medical research, as all profits from our Newsagency go back to the RAH Research Fund.
The Newsagency is located on level 3 of the Royal Adelaide Hospital, next to the public dining area. It's open during the week from 7.30am to 5.30pm and Saturday 9am to 4pm.