The Power of Protein: Managing Type 2 Diabetes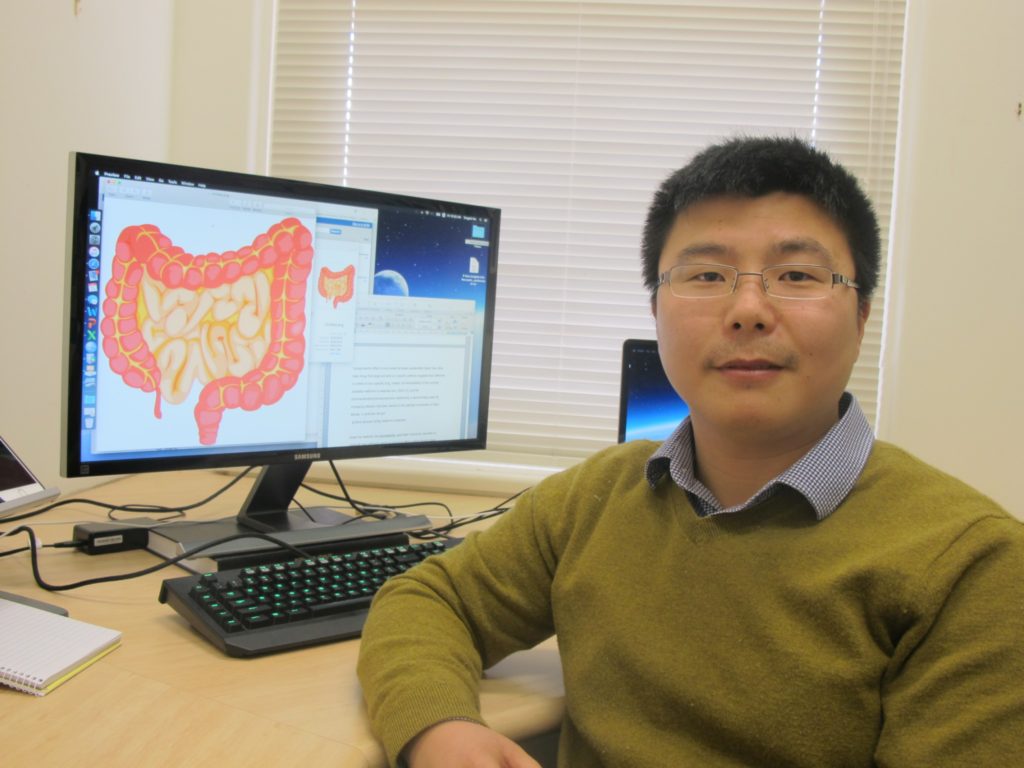 We've all heard about the benefits of protein in the diet, but did you know it could also have a beneficial effect on glucose control for Type 2 Diabetes patients?
A recently completed clinical trial has shown a small amount of protein, consumed 30 minutes before a meal, can effectively reduce the rise in blood glucose by stimulating the gut hormone secretion process and slowing the stomach emptying rate in patients with Type 2 Diabetes.
Led by Dr Tongzhi Wu, the successful recipient of the RAH Research Fund's 2015-17 Mary Overton Early Career Fellowship, the clinical trial was coordinated at the Centre of Research Excellence (CRE) in Translating Nutritional Science to Good Health.
Type 2 Diabetes has become one of the leading causes of disability and death in modern society. It is associated with the progressive loss of control in blood glucose, due to the body's resistance to the normal effects of insulin, as well as the gradual loss of the production of enough insulin in the pancreas.
The cause of Type 2 Diabetes is unknown but associated with strong genetic related risk factors and lifestyle risk factors, such as diet. It is estimated that more than a third of Australians will develop Type 2 Diabetes within their lifetime, creating a significant health burden for the community.
Dr Wu believes that effective nutritional strategies at an affordable cost, represent the greatest opportunity in the treatment of Type 2 Diabetes.
"Protein is a powerful source of nutrition that can stimulate the gut to release a number of hormones, which are important to the regulation of blood glucose and appetite. In general, a high protein diet is often associated with an improvement in blood glucose control and weight loss – but this can be challenging in the long term. Based on the responses of the gut to protein from our previous studies, we developed a new dietary strategy for the management of Type 2 Diabetes.
"The patients drink a small protein shake, 15 minutes to half an hour prior to the main meal as a 'preload', and the secretion of gut hormones and slowing of the stomach emptying can lead to better blood glucose control after meals. We've also found that when used in combination with a certain class of diabetic medications that prevent inactivation of the gut hormones; this protein preload can reduce blood glucose even more.
"The dose of protein is also relevant; when we used a relatively high dose, the improvement in blood glucose was even greater than that typically seen with some diabetic medications – the effect is not just mild…it's dramatic."
Together with colleagues Professor Chris Rayner and Dr Linda Mignone, Dr Wu is now evaluating the efficacy of the protein preload strategy in an Adelaide-based 12-week trial, involving 240 Type 2 Diabetic patients aged between 18 and 75. The outcome of this study will further validate the use of a protein preload in the treatment of Type 2 Diabetes.
Originally from China and with a background in endocrinology and an interest in diabetes prevention and intervention, Dr Wu was drawn to Australia – Adelaide in particular, to undertake his PhD at the CRE in Translating Nutritional Science, where he still works at today.
Through his research, Dr Wu has developed substantial expertise in relation to the gut physiology and regulation of blood glucose and appetite, and he believes that diabetes can be effectively managed and, hopefully, prevented by practical dietary strategies.
"This centre is very well known and I decided to come here because they coordinate clinical research, which is highly translational," he said.
"One of the things I love about working in Australia is that the community have the spirit to participate in  trials to achieve a better understanding of medical knowledge. In many other countries, it's much harder to recruit patients."
The award of this three-year fellowship has helped Dr Wu further extend and enhance this vital research, and also made him decide to reside in Australia permanently.