A Promising Protein to Target Lung Cancer – Thanks to You!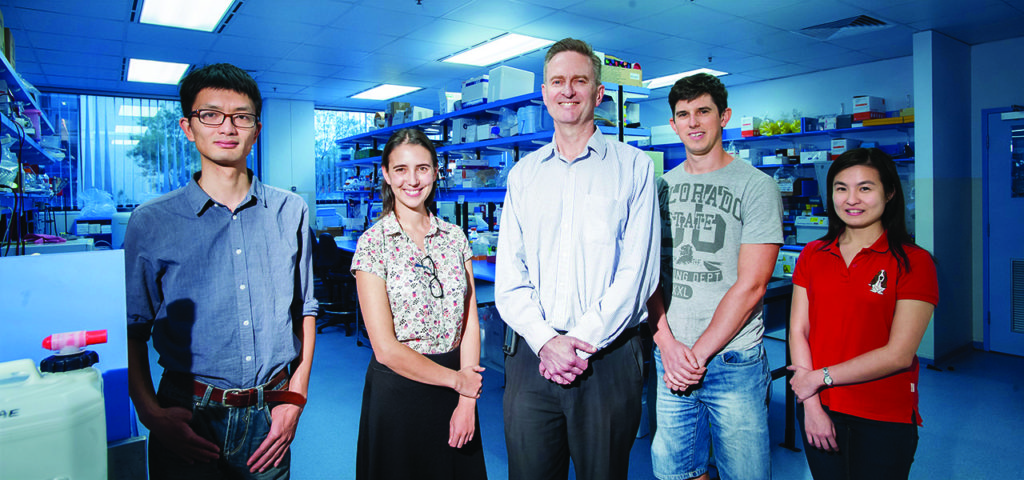 Can you imagine a world free of the heartbreak from lung cancer? Thanks to your support of the RAH Research Fund, researchers are paving the way in this area, determined to find new ways to treat and ultimately beat this devastating disease.
Medical Oncologist at the Royal Adelaide Hospital Professor Michael Brown is one of these researchers. He is currently on an exciting journey towards developing a more successful and targeted treatment for lung cancer.
As one of four funding recipients in the recent RAH Research Fund Medical Research Impact Grant round, Prof Brown is hopeful his research could be the key to improving current survival rates for lung cancer in the future.
"Lung cancer is the most common cause of cancer-related death in Australia, with only 14 per cent of patients surviving five years. This is why it's such a critically important area of research," he said.
Discussing his research, Prof Brown explained that patients suffering from lung cancer are typically treated with platinum based chemotherapy but this shrinks the cancer in only 30 per cent of patients.
Together with Postdoctoral Scientist Dr Alexander Staudacher and the research team at the Centre for Cancer Biology, Prof Brown's research has identified a protein that has the potential to target the cancer and alert doctors as to whether the chemotherapy used on the patient has worked to shrink the cancer.
"Through testing we discovered a protein called APOMAB that has the ability to stay only in the cancer and not linger in other normal body tissues," Prof Brown explained.
"Later we identified why APOMAB stays in the cancer – because it had stuck to the dead cancer cells killed by chemotherapy.
"The importance of this discovery is that the dead cells, which remain in cancers after chemotherapy, are next to the live cancer cells that were not killed during treatment."
Now armed with this funding from the RAH Research Fund made possible with your support, Prof Brown and his team are launching the next step of their research, taking their research from the labs direct to patients.
"We know that this protein binds to dead lung cancer cells, so what we are trying to do is use this to our advantage," he said.
"We have looked into a way of combining this protein with a weakly radioactive substance and injecting this into a lung cancer patient's arm vein.
"This protein will then bind with the dead lung cancer cells and a whole body scan will help us determine if chemotherapy is killing the cancer cells."
Prof Brown has high hopes for the future of this research and says this all-important protein will also prove useful in creating a more targeted and successful treatment for lung cancer in the future.
"Our other objective is to add other cancer-killing agents to the APOMAB protein to then use APOMAB to target the cells killed by chemotherapy in the cancer," he said.