Purchase your Entertainment membership and support the RAH Research Fund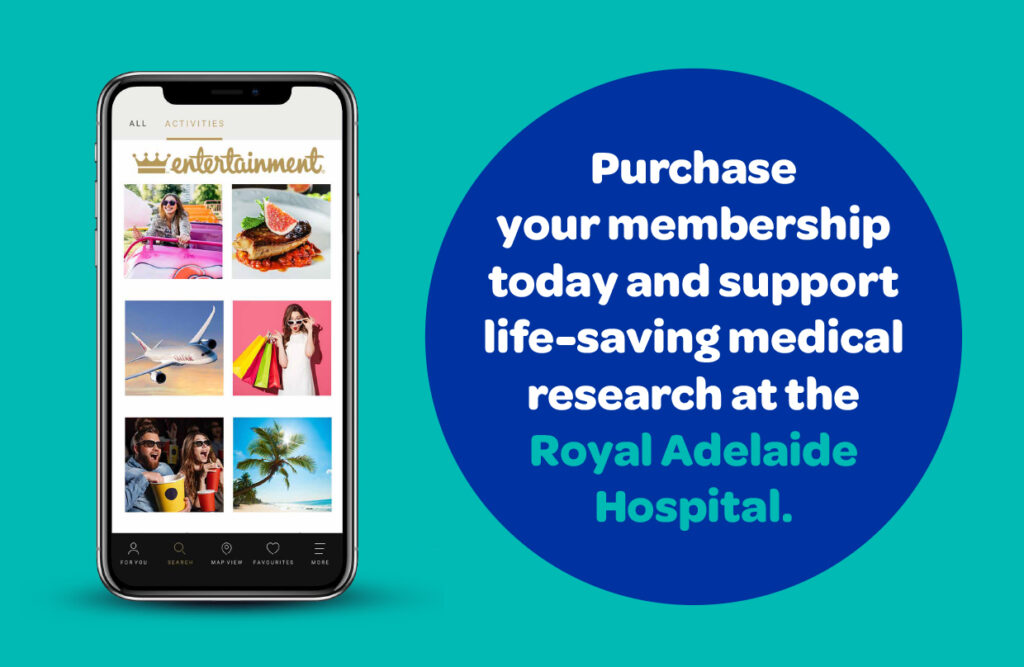 Purchase your Entertainment membership by Saturday 13 September and the RAH Research Fund will receive an additional $10 for all Single City Memberships and $20 for every Multi City and Multi Plus Memberships sold*!
By purchasing your membership now, you will be providing funds to directly assist life-saving medical research at the Royal Adelaide Hospital.
Don't forget Entertainment membership is now digital – so it's easier than ever to access thousands of discounted offers near you! The new Entertainment App is simple to use and there is even a video to step you through it.