The Right Hand of The RAH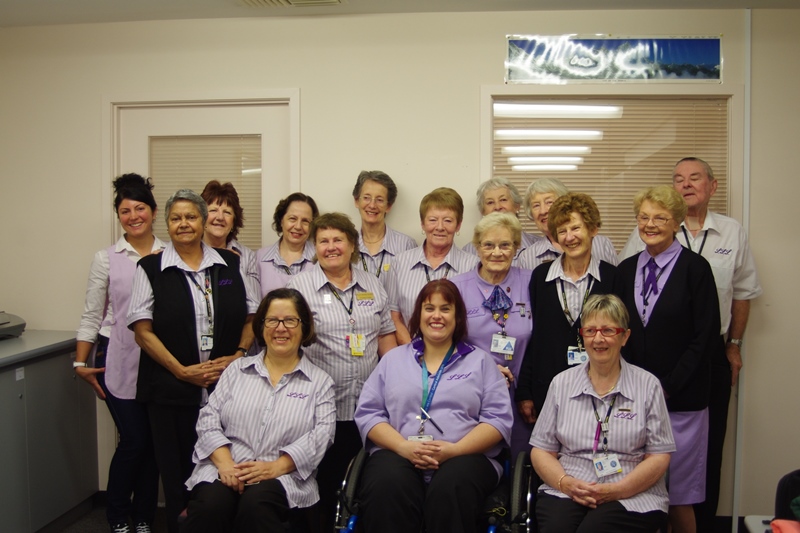 With the relocation of the Royal Adelaide Hospital imminent, we caught up with Volunteer Manager Chris Iovino to find out the history behind the volunteer services at the RAH (fondly known to many as the Lavender Lads and Ladies) and the vision for the future.
Initiated in 1971, the concept of the Lavender Lads and Ladies at the time comprised of a small handful of volunteers from the local Adelaide community.
"These men and women would come in after hours or on weekends and keep patients company who didn't have any visitors," Chris said.
"The ladies would design craft kits and interact with the patients whilst the lads were in charge of driving to and from appointments."
As for the history behind the name Lavender Lads and Ladies, Chris informs it is quite an amusing story.
"At the time, Woolworths was having a sale on uniforms, the only ones left were lavender as no one wanted that colour!"
Now, over 40 years on, the volunteer service has grown significantly both in the number of volunteers and the level of services offered to patients.
"We have 200 volunteers between the ages of 19 to 86 years old, ranging from university students to retirees," Chris said.
The volunteer program currently offers nine different services to patients ranging from laundry and driving to palliative care. All of these services are provided completely free of charge.
"People say that 'you're only a volunteer,' but there is so much more to it. Our
volunteers are very
dedicated."
Just in the last year the RAH volunteers have given an incredible 39,000 hours of their time to patient services.
"We've had students come in here and say 'I didn't know what I wanted to do with my career, but now I know I want to work in a hospital," Chris said.
Chris is looking forward to moving into the West End of Adelaide and sees the new hospital as an exciting opportunity to build volunteer numbers and increase the number of services available.
"I'm looking at creating a guided tour service, because I know that many members of the community will want to come and see the completed new hospital," she said.
"I have lots of exciting plans for the new hospital and am very keen to continue in a job I love very much that provides much needed support to the staff and patients at the RAH."