Support Therapies to Lift Mental Health Patients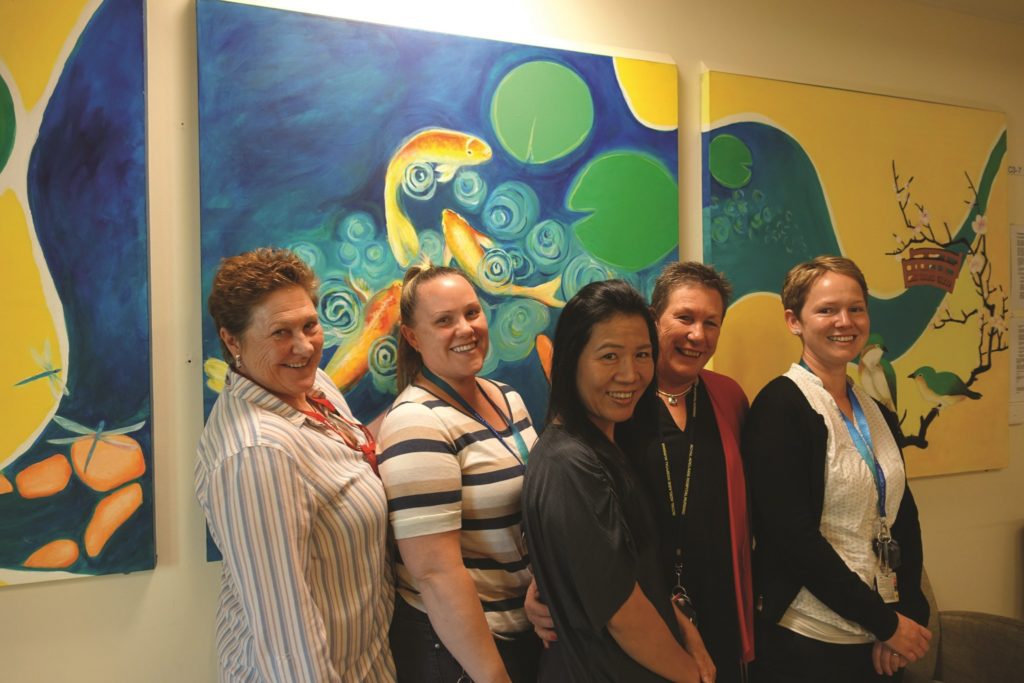 Thanks to a generous $10,000 donation* to the RAH Research Fund, Sylvia Ebert, Manager/Clinical Service Coordinator of the RAH Mental Health team, now has the ability to improve patient care in this area by using various therapies to help patients suffering from mental illness.
Sylvia and her team are so grateful for this donation and have first decided to engage with Therapeutic Dog Services to allow dogs to visit patients weekly, providing quality, innovative and inclusive services to enable people with acute illness to reach their full potential.
"In my previous unit at Glenside Health Services, we built a chicken coup for our patients and they loved it because in the morning they would feed them scraps and collect eggs – we had really positive feedback from our patients," Sylvia said.
"I also happened to bring my dog Hudson in one day and the patients' faces lit up when they saw him. They interacted immediately with Hudson and took him for walks, which gave them a sense of purpose. I brought him in several times and whilst I was there one particular patient who suffered depression always took Hudson out and the benefit to him was very obvious.
"People love dogs and that's how they react, you can see their faces change and light up. There are so many positive outcomes for people, particularly those that are struggling with mental illness." Sylvia said.
Another outlet Sylvia and her team have accessed for patients, which has been successful is Art Therapy. Art Therapy is a unique therapy providing an outlet for self-expression for people – a way to express their emotions without talking.
Sylvia and her team have previously commissioned an artist to work with eight patients to create an artwork (a triptych – 3 pieces) using the metaphor of a river as a journey. Each piece looks at the river from a different angle.
"The patients reported a great sense of togetherness and reward in their persistence and hard work and hope that others who saw their artwork would enjoy it and be encouraged by its message of hope in recovery whilst also sensing its peacefulness. Their artwork hangs proudly in the Mental Health Unit at the RAH."
Sylvia strongly believes introducing Therapeutic Dogs and Art Therapy to patients suffering with mental health problems can really change their future outcomes. Patients can spend anywhere from days to weeks in the Mental Health Unit, and these therapies, in conjunction with other therapies the team offer their patients, can all provide positive benefits.
"I've worked in mental health for many years now and it is very rewarding. I'm so grateful for the RAH Research Fund donation and really believe these therapies can and will help patients suffering with mental illness," Sylvia said.
"With these therapies I've seen patients who were withdrawn come right out of their shells in such a positive way. I really do hope we continue receiving funds from generous people to help others who suffer mental illness."
In addition to these therapies, a component of the donation will also be used for Sylvia's team to conduct a small scale research project, assessing what procedures hospitals interstate have in place to help with the flow of patients transitioning from the emergency department to the Mental Health Unit.
We look forward to being able to provide you with an update of this work upon completion.
With your contributions and support, you can help patients suffering with mental illness, helping lead them to a quick recovery – thank you!
*this donation was made by a supporter who wishes to remain anonymous