Thank you for your heartfelt thanks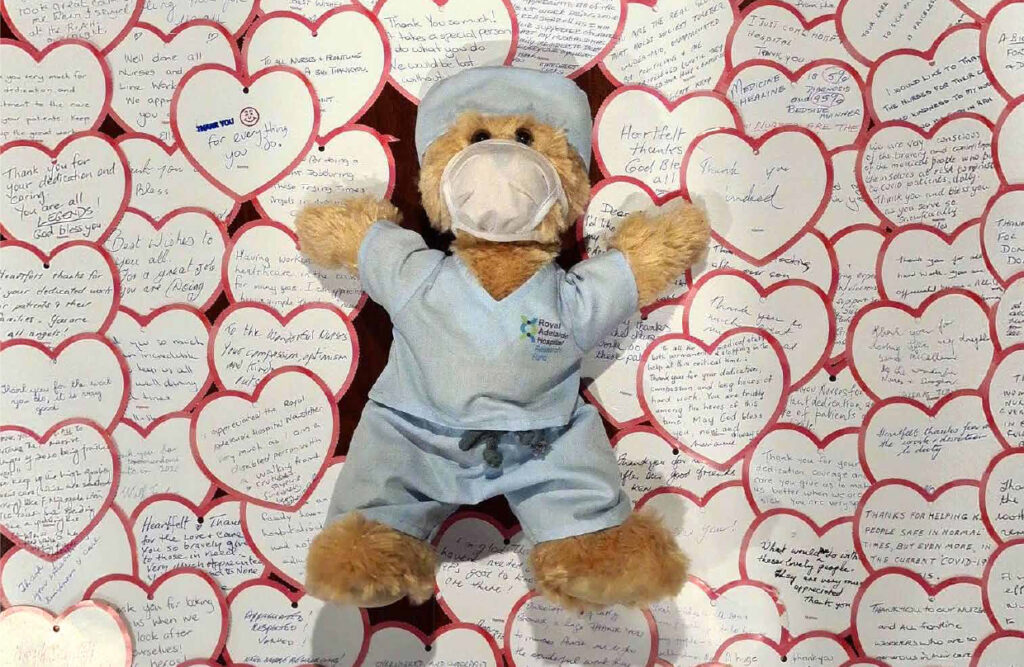 We have been overwhelmed with the heartfelt thanks we received for the incredible effort of our nurses and frontline workers.
Here is Scrubs feeling very loved and surrounded by just some of your messages of love and support!
Thank you, together we are changing and saving lives.