The little shop with a big heart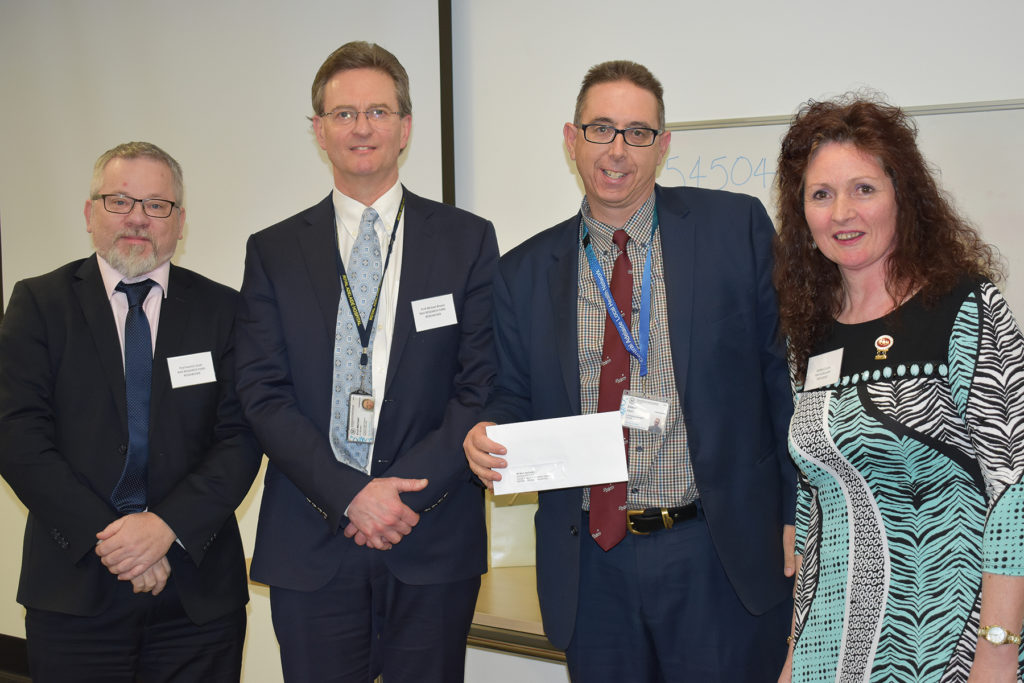 There's a corner of the Royal Adelaide Hospital that is a little bit like walking into a country fete.
SARAH's Gift Shop has a warm feeling with its shelves stocked with a treasure trove of jams, hand-knitted scarves, booties, baby clothes, hand-creams, soft toys hand-crafted bags and jewellery amongst other gifts – mostly handmade in South Australia.
It's run by the volunteers from the RAH Auxiliary who generously give of their time to benefit the hospital. And this little shop has a big impact.
At its recent 93rd Annual General Meeting (AGM) the RAH Auxiliary generously donated $10,000 to the RAH Research Fund and $5,000 to the hospital's Social Work & Counselling Services from sale proceeds.
The gift to the RAH Research Fund has been directed to the research into rare cancers being conducted by Professor Michael Brown and Professor Hamish Scott in collaboration with other research bodies.
Both professors attended the AGM to share details of the research and to outline the impact that donations make to their work.
The donation to enhance the work into rare cancers was a heart-felt gesture from the Auxiliary. One of the volunteers who sews items for the shop and sources donated handcrafts has been personally touched by cancer.
The RAH Auxiliary has been at the heart of the hospital since 1925 making, sewing and gathering items for sale to support the Social Work & Counselling Services and to buy medical equipment.
As it's a brand new hospital, this year the RAH Auxiliary made its inaugural donation to the RAH Research Fund.
The President of the RAH Auxiliary, Mrs Debbie Conlin said the support of SARAH's shop by staff, patients and their families was very much appreciated.
"We are so rapt that we are able to give back," Mrs Conlin said. "Most of the items are a small amount of money. A book might be just $2 but everyone that buys something helps us amass a lot over time," she said.
So much so, that since its beginnings in 1925, the RAH Auxiliary has donated more than $10 million to the hospital.
SARAH's Gift Shop, next to the Public Dining Room on Level 3, is open from 10 am to 5 pm Mon-Fri and 10 am to 4 pm on weekends.
Image: (L-R) Prof Hamish Scott (Head of Genetics and Molecular Pathology, Centre for Cancer Biology and SA Pathology) Prof Michael Brown (Head of RAH Cancer Clinical Trials Unit, Head of Translational Oncology Laboratory, Centre for Cancer Biology)Simon Blight (CALHN Fundraising Manager) Debbie Conlin (RAH Auxiliary President)