Three-Year Fellowship Enhancing Anti-Cancer Therapy Research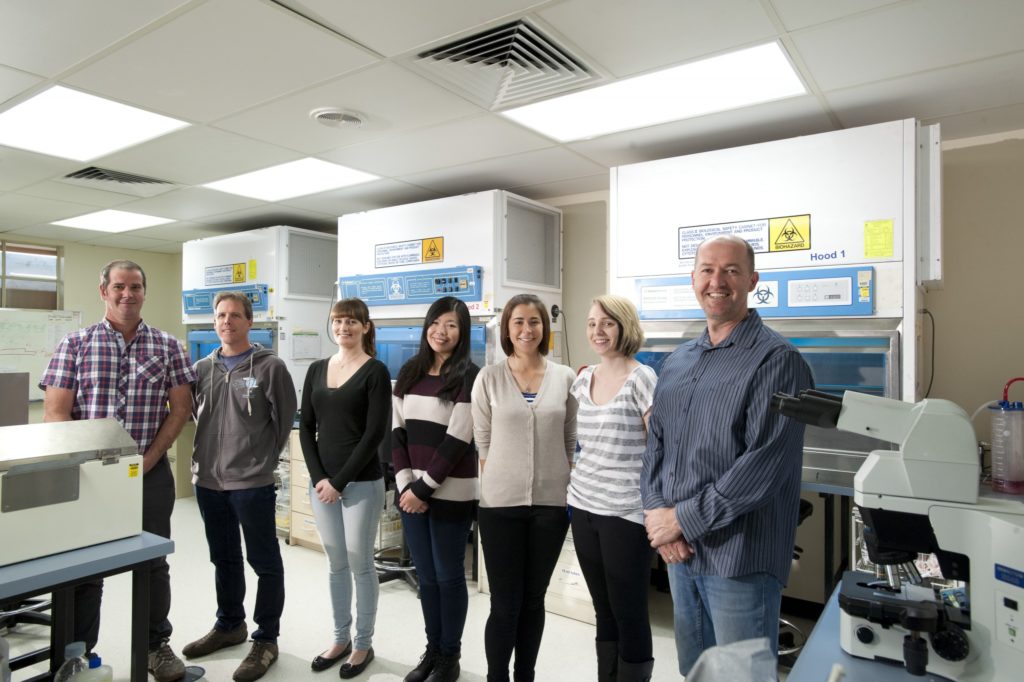 Joining Professor Stuart Pitson's Molecular Signalling Laboratory six years ago, Postdoctoral Researcher, Dr Melissa Pitman has been able to bring a valuable new skillset to the already successful team at the Centre for Cancer Biology.
After recent studies found a protein, known as sphingosine kinase, contributes to the growth and survival of cancer cells, Professor Pitson's team has been developing inhibitors in an attempt to capitalise on these findings to combat this disease.
With the addition of Dr Pitman, supported by a three-year Fellowship through the RAH Research Fund, a new inhibitor – called MP-A08, is currently in pre-clinical trial stage and is demonstrating excellent results in the laboratory.
"After finishing a Bachelor of Science in Molecular Biology and Bioinformatics I went into the lab to do some protein work during my PhD," Dr Pitman said.
"It was during my PhD that I got to look at protein structure and learning these skills helped me land the position I have now."
Dr Pitman's development of MP-A08 has used a different approach to ensure it does not have any side effects commonly associated with cancer therapies.
"We've currently tested its effectiveness on lung cancer, glioblastoma (an aggressive form of brain tumour) and also acute myeloid leukaemia," she said.
"We've recently published our first paper on this new discovery and are excited for the world to hear about this breakthrough research.
"With the support of the Fellowship and Professor Pitson, I have definitely expanded my skillset in using computer technology to develop inhibitors and we also have an excellent computer program and other advanced resources in house."
The first of its type, both Dr Pitman and Professor Pitson are hopeful this breakthrough research will reach the clinical trial stage.
According to Professor Pitson, the support for RAH medical research is vital to ensuring this work is ongoing.
"Peoples' support is actually one of the most important things for us because it's supported people like Dr Pitman who has been able to make an amazing contribution to the team."
While MP-A08 is showing impressive results, it has not yet been developed into a drug that can be administered to patients. This is the aim of the next stages of this research and Dr Pitman is looking forward to sharing further outcomes in the near future.