Today is Ugly Christmas Sweater Day!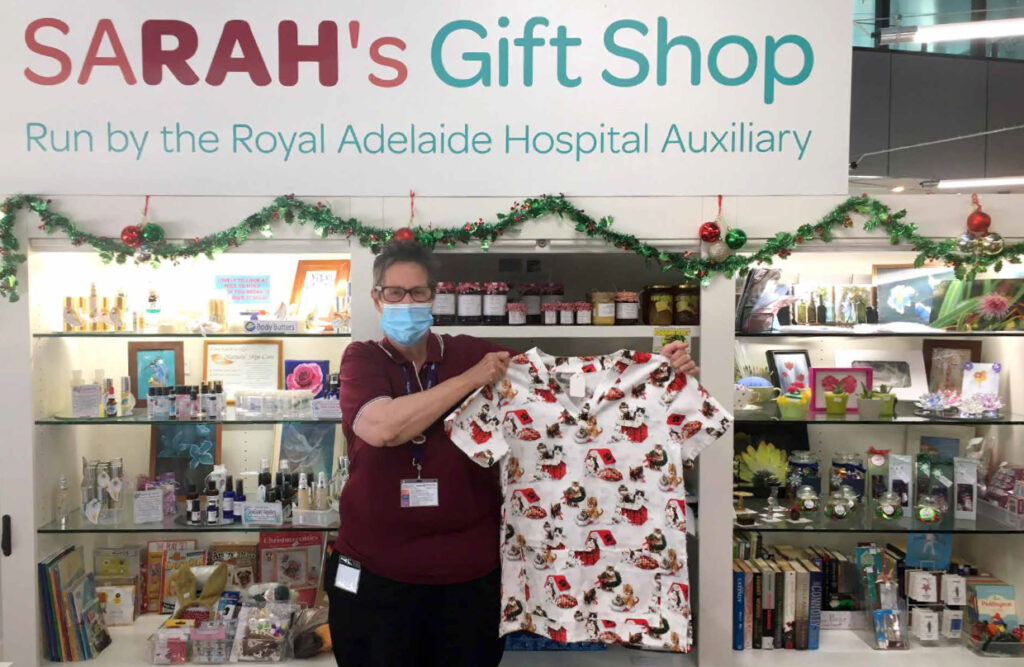 Our staff just love the chance to dress up to spread the festive cheer!
But who needs an ugly Christmas sweater when you can order your own custom made 'scrubs' (work wear, not our famed mascot) in your favourite design?
These bright scrubs are guaranteed to put a smile on anyone's face. They can be purchased all year round at SaRAH's gift shop – located on level 3 of the Royal Adelaide Hospital, next to the public dining area.
SaRAH's gift shop is run by the RAH Auxiliary and we thank them for their generous support of the RAH Research Fund.