Today is World Diabetes Day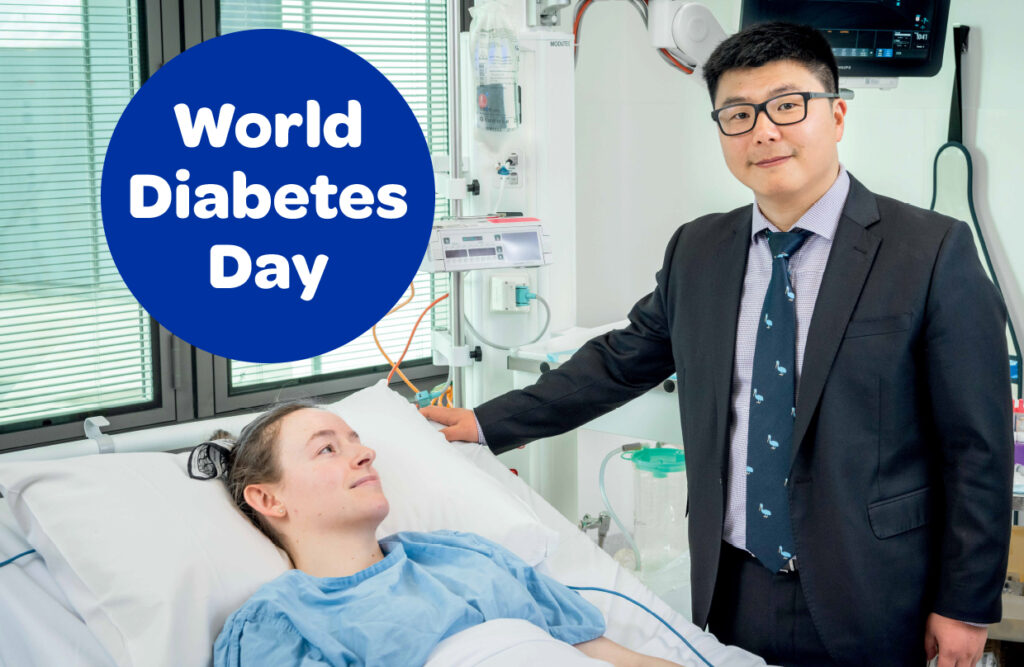 Did you know that 280 Australians develop diabetes every day – that's one person every five minutes!*
Diabetes not only affects a person's physical health, but can also impact their mental health and wellbeing.
Around 1.7 million Australians are living with diabetes and their lives could be changed with groundbreaking research being undertaken by Dr Tongzhi Wu, Senior Clinical Research Fellow at the Royal Adelaide Hospital.
The RAH Research Fund is proud to support research to better manage and support patients with diabetes.
Click here to learn more about Dr Wu's research.
*Source https://www.diabetesaustralia.com.au/diabetes-in-australia