Today is World Heart Day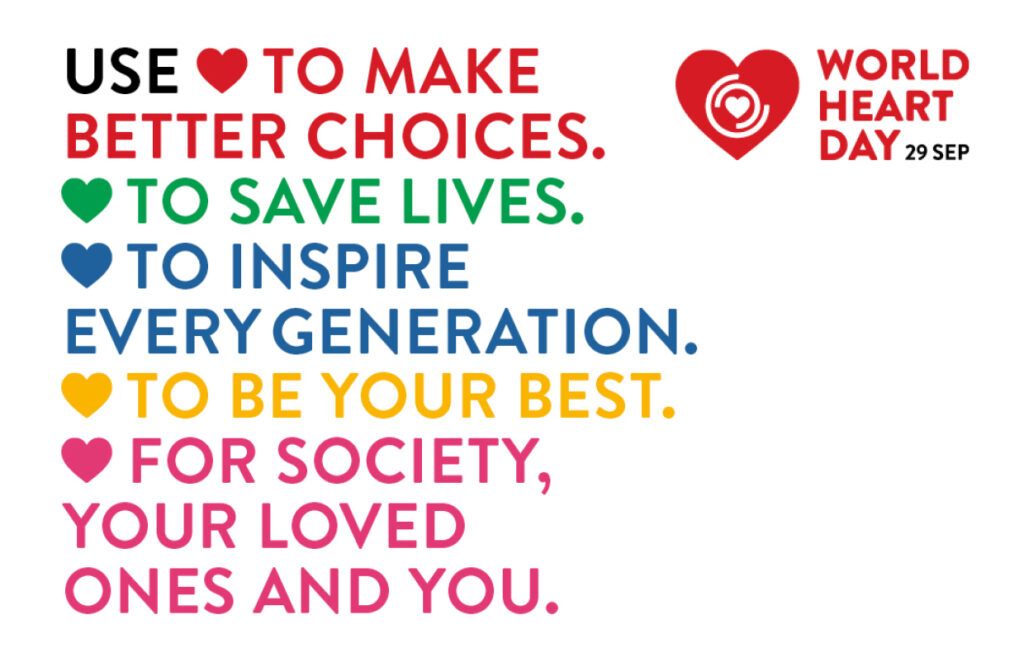 COVID-19 has shone a spotlight on our healthcare services, frontline workers and our own individual responsibilities for our own health and the most vulnerable in our community.
So now more than ever, it's time to take care of your heart, for yourself and others.
Know the signs of a heart attack and call Triple Zero (000) – it could save your life or the life of a loved one. 
*The most common heart attack warning signs are:
Chest discomfort or pain (angina). This can feel like uncomfortable pressure, aching, numbness, squeezing, fullness or pain in your chest. This discomfort can spread to your arms, neck, jaw or back. It can last for several minutes or come and go.
Dizziness, light-headedness, feeling faint or feeling anxious.
Nausea, indigestion, vomiting.
Shortness of breath or difficulty breathing – with or without chest discomfort.
Sweating or a cold sweat.
*Source: https://www.heartfoundation.org.au/Conditions/heart-attack