United They Trek for a Future Free of Cancer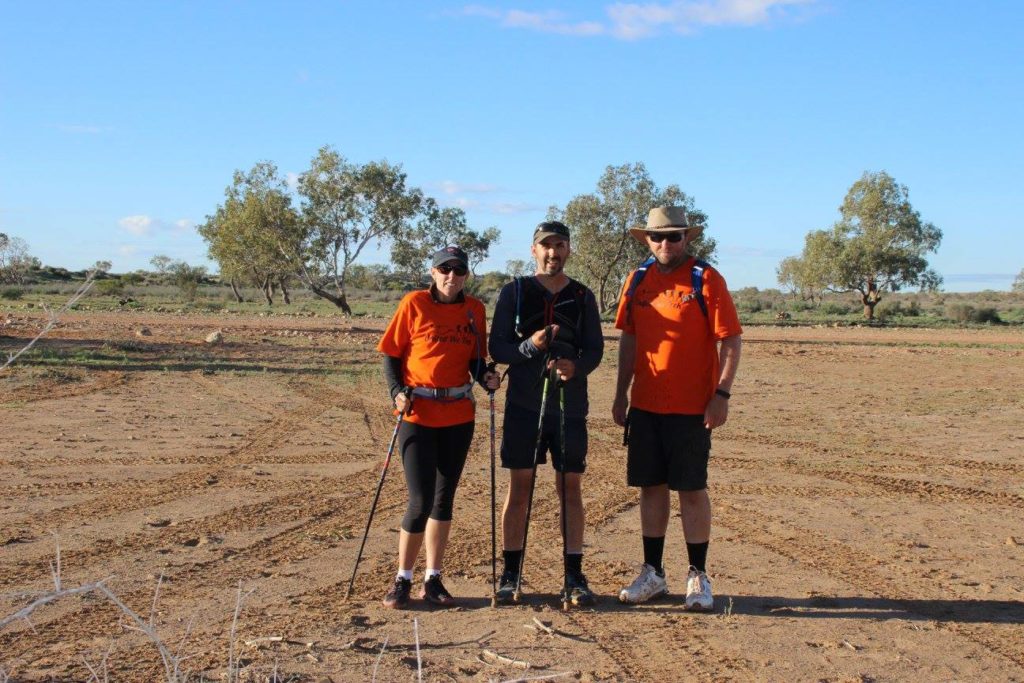 Nothing is more powerful than a small group of people coming together with a common goal and we're so incredibly grateful to the hard work of our supporters Matthew Wright, Grant Evans and Kate Mitchell.
This dedicated trio recently finished 14 days trekking across the Simpson Desert, to raise much needed funds for cancer research at the Royal Adelaide Hospital (RAH).
Kicking off their walk on June 6th in Dalhousie Springs in South Australia, Matthew, Grant and Kate walked 440 kilometres over 14 days to reach their final destination of Birdsville, Queensland. To date, the group has raised over $36,000 for their amazing efforts, with donations still coming in.
Their motivation? Raising funds in memory of Christine Evans, their beloved mother and mother-in-law who sadly passed away from cancer at the RAH in November 2015. The three trekkers felt something needed to be done in the wake of her death to raise money for essential cancer research through the RAH Research Fund.
"We don't want any other families to go through what we have been through and we want a world free of cancer for my children's generation," Matthew said.
"Six weeks before the trek I also lost my Grandfather to cancer. He was 92, so he had a good innings, but cancer is just such a horrible disease. We want to help find a cure."
With their feet riddled with blisters throughout the trek, Matthew, Grant and Kate were supported by a dedicated support crew who would pack down camp each morning, drive to set up for lunch, and then continue the drive to set up camp for the evening.
The support team included Christine's husband Philip, Matthew's wife Rebecca Wright and their three children, twins Hayden and Jackson( (12) and Matilda (7) along with family friend Rod Lawrence.
"Each night we were in tents or swags in the desert. We even had dingos wandering in – it was a real Aussie experience!"
The reason the group chose to trek the Simpson Desert was because they knew that to get the required support of their peers, their task needed to be a difficult one.
"Watching Christine go through cancer, we knew that was not easy, so we needed to make sure that what we chose to do to raise funds in her memory would really put us to the test," Matthew said.
"Coming in on the last day to the Birdsville Pub was an incredible feeling. It was quite emotional but we had a few people come out and cheer us on – our first stop when we finished was a beer at the front bar!"
The United We Trek group would like to extend a very warm thank you to their dedicated sponsors:
Downer EDI
Marble Hill Spring Water
Burson Auto Parts
Action Line Marking
Vinylised Signs
Electric Bug
TMH Safety
Global Music Revolution
RAA
Cutting Edge Printing
Matthew, Grant and Kate are an inspiring group of people and we thank them for their dedication and hard work! We look forward to ensuring their raised funds are directed towards translational research that has a direct impact on the lives of others.