Where's Scrubs?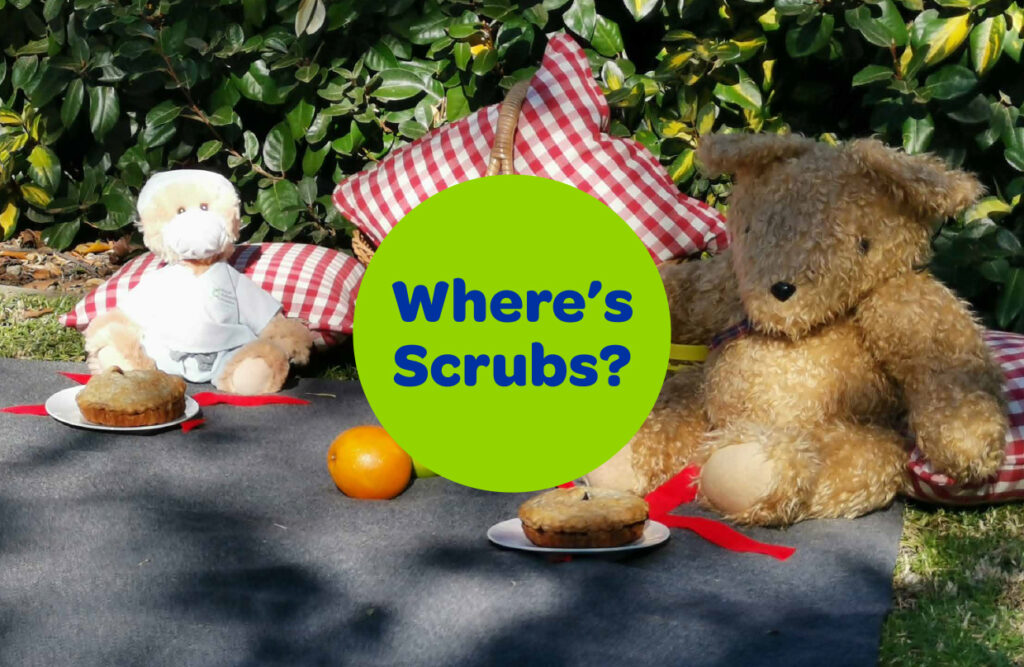 Although Scrubs international travel is on hold for now, he is certainly making the most of our great state and becoming quite the local travel ambassador!
Scrubs continues to spend quality time in the Clare Valley enjoying the winter sun. Never one to pass up a 'free lunch', here is Scrubs with his friend Scruff enjoying the hospitality of RAH Research Fund supporters, Peter and Veronica Eaton.
As you can see, they are diligently following the social distancing rules to do their part in stopping the spread of COVID-19.
Where will Scrubs head next? We hear he is venturing 'overseas' to Kangaroo Island, so keep an eye out for his travel adventures in the coming weeks!